---
6 Fun Winter Activity Ideas for Teens
Winter is probably the best time of year for homeschoolers to catch up on their studies. Vacations are over, the weather is often uncooperative, and the days are short. It's the perfect recipe for hitting the books and soaking up knowledge.
But you can't study all the time, though — cabin fever will eventually get the best of you. Here are some winter activity ideas to help your teen soak up some Vitamin D and make the most of the season.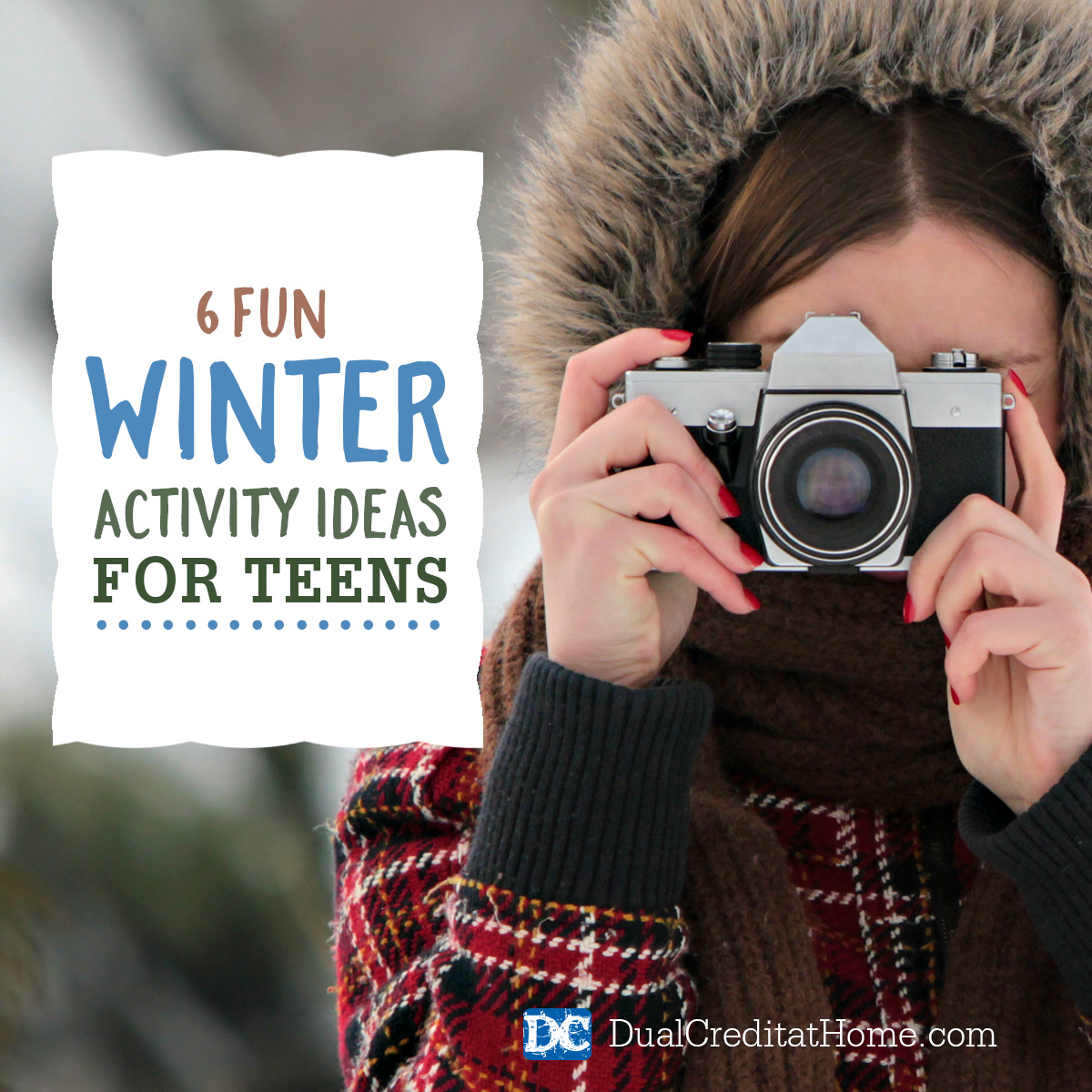 Get Your Heart Pumping!
Did you know that according to research by the University of California, exercise stimulates your brain, leading to improvements in memory and cognitive ability? Our bodies may want to slow down in the winter, but if you become sedentary, so will your brain.
Here are some fun ways to get some exercise this winter.
Ice Skating – Your teen is not too old to learn to ice skate, and no matter where you live, there's probably a rink nearby. If you live in the southern states, you may have to do your skating indoors, but it's still a great way to get your body moving. Gather up your closest friends, put on your warmest clothes, and get ready to rock the rink.
Hiking – Hiking is a great activity for those days when your brain feels full of cobwebs, and a study by Stanford concluded that spending time in nature helps fight off depression. Whether you meander through an urban park or huff and puff up a mountain trail, you will come away refreshed and energized.

Disc Golf – Disc golf obstacle courses are sprouting up in public and private parks across the United States, and it's a great way to get outside with your friends or family. Picture a golf course, only instead of clubs, tees, and little balls, you throw discs into cages. The scoring is similar to regular golf, but the country-club atmosphere is decidedly missing. Want to try it? Find more than 7,000 disc golf courses on DG Course Review.
Harness Your Creativity
You don't have to get your heart pumping to enjoy the outdoors. Here are some creative ideas that will inspire you to get outside this winter.
Become a Photographer – You don't need a fancy camera to become a landscape photographer. In fact, many smartphones have fabulous cameras. The secret is to head outside during the golden hour – just after sunrise and just before sunset. Digital Photography School has some great photography tutorials for beginners. (Mom and Dad, as with anything art related, preview the lessons first to make sure it is appropriate for your student.)
Make Art – Winter is a great time to encourage your teen's art skills. You're never too old to build a snowman! Your family can host a snowman building competition or even learn how to ice sculpture.
Try Letterboxing – Have you heard of letterboxing? It combines hiking, nature, art, and treasure hunting, and it's a great way to explore the outdoors no matter where you live. There are more than 90,000 letterboxes hidden in North America. Learn more at letterboxing.org.
Ready to fall in love with winter and the outdoors? These winter activity ideas may be just the inspiration you need!