---
4 Tips for Helping Your Teen Learn a New Musical Instrument
Does your teen want to learn a musical instrument and you don't know where to start?
First, do whatever you can to encourage your child. Learning an instrument is no easy task, but it is very rewarding! In fact, much research made between music and intelligence has concluded that music training is far greater than computer instruction in improving children's abstract reasoning skills (Neurological Research, Vol. 19).
Here are some practical tips for helping your teen learn a new musical instrument.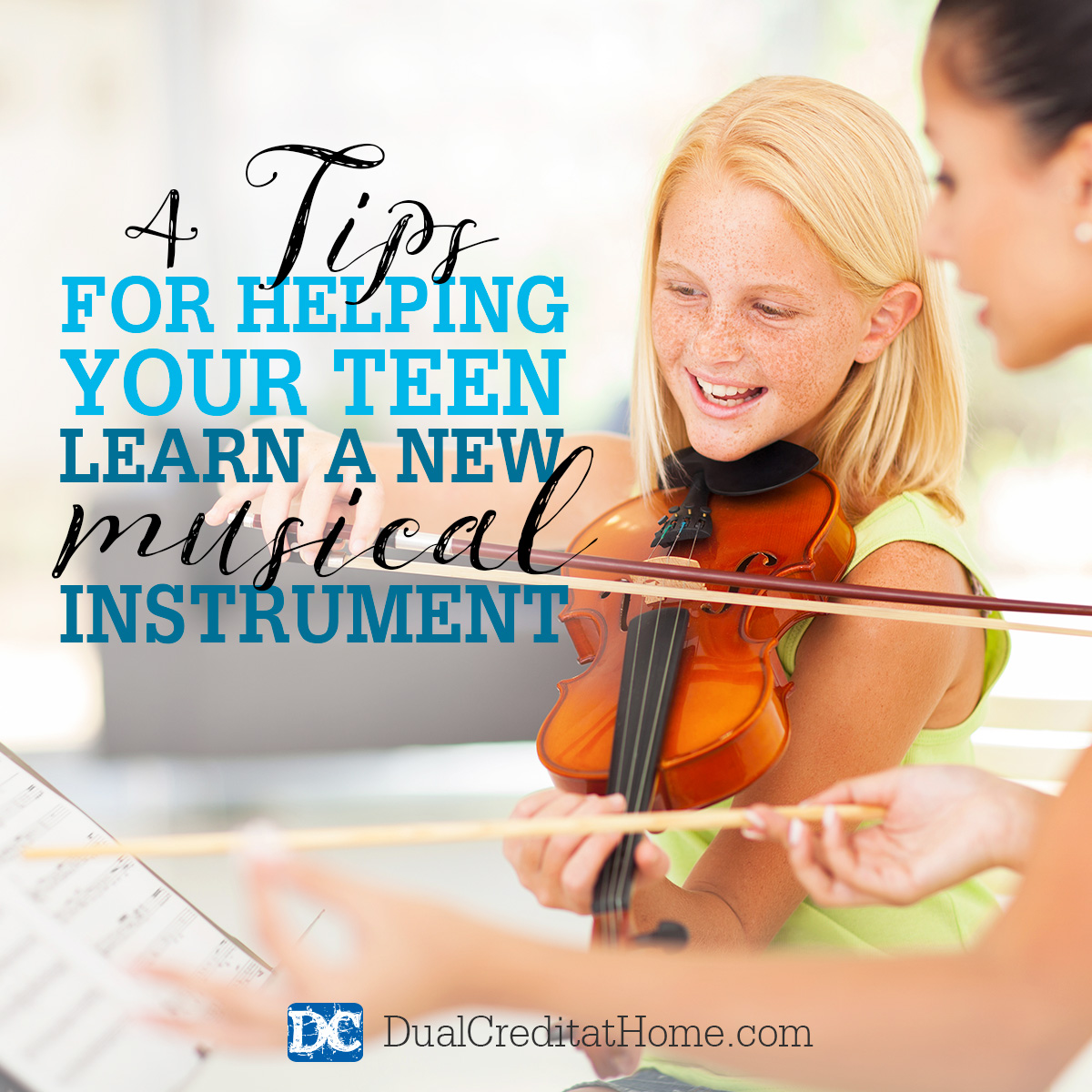 Start with A Rental
When it comes to musical instruments, quality matters, and buying a cheap instrument to get your student started will only frustrate them. Instead, start with a high-quality rental for the first year. If your teen is progressing and enjoys playing, you can invest. In fact, many music shops have rent-to-buy programs, where you try out an instrument for a monthly fee. If you decide that you want to keep playing, you can apply your rental fee toward the purchase of the instrument.
Watch Instructional Videos on YouTube or Vimeo
Videos are a great way to get started with music theory and the basics of the chosen instrument, especially for students who are visual learners and want to progress at their own pace. Of course, instructional videos have some limitations — there is no feedback and there's no opportunity to collaborate. They are a great resource for budding musicians who are just starting out, or more experienced musicians who want to learn something specific.
Sign Your Teen Up for Lessons
Lessons are the easiest way for your teen to progress quickly. An experienced music teacher will offer detailed lessons, music that fits your teen's interests and ability level, and feedback that will help your child progress. Look for a teacher who specializes in the instrument your teen wants to learn. Ask around within your homeschool community, your church, or even at a local instrument shop.
Encourage Your Teen to Practice Every Single Day
Practicing will help your teen improve faster than anything else. In fact, it's nearly impossible to practice everyday and not become a better musician. Thirty minutes each day will make a world of difference, but even five minutes a day will be beneficial.
Music education can be an integral part of every well-rounded homeschool. With patience, practice, and perseverance, you may just nurture the next virtuoso.