---
Meet a Dual Credit at Home Student: Christian Poteet
Hi all, Julie from Class Hacked here! I know how it feels to be studying and thinking that you are doing this alone, but then I realized just how many of us are earning dual credit through Dual Credit at Home!
I want to see how Dual Credit at Home is changing other lives, too, so I decided to interview a student who is also doing Dual Credit at Home. I came up with a list of questions that I wanted some answers to, and these are questions that other students are probably interested in learning about as well. I haven't been able to know firsthand what other kids are thinking about my mom's study plans so I finally decided to just ask. Here we go, meet Christian Poteet!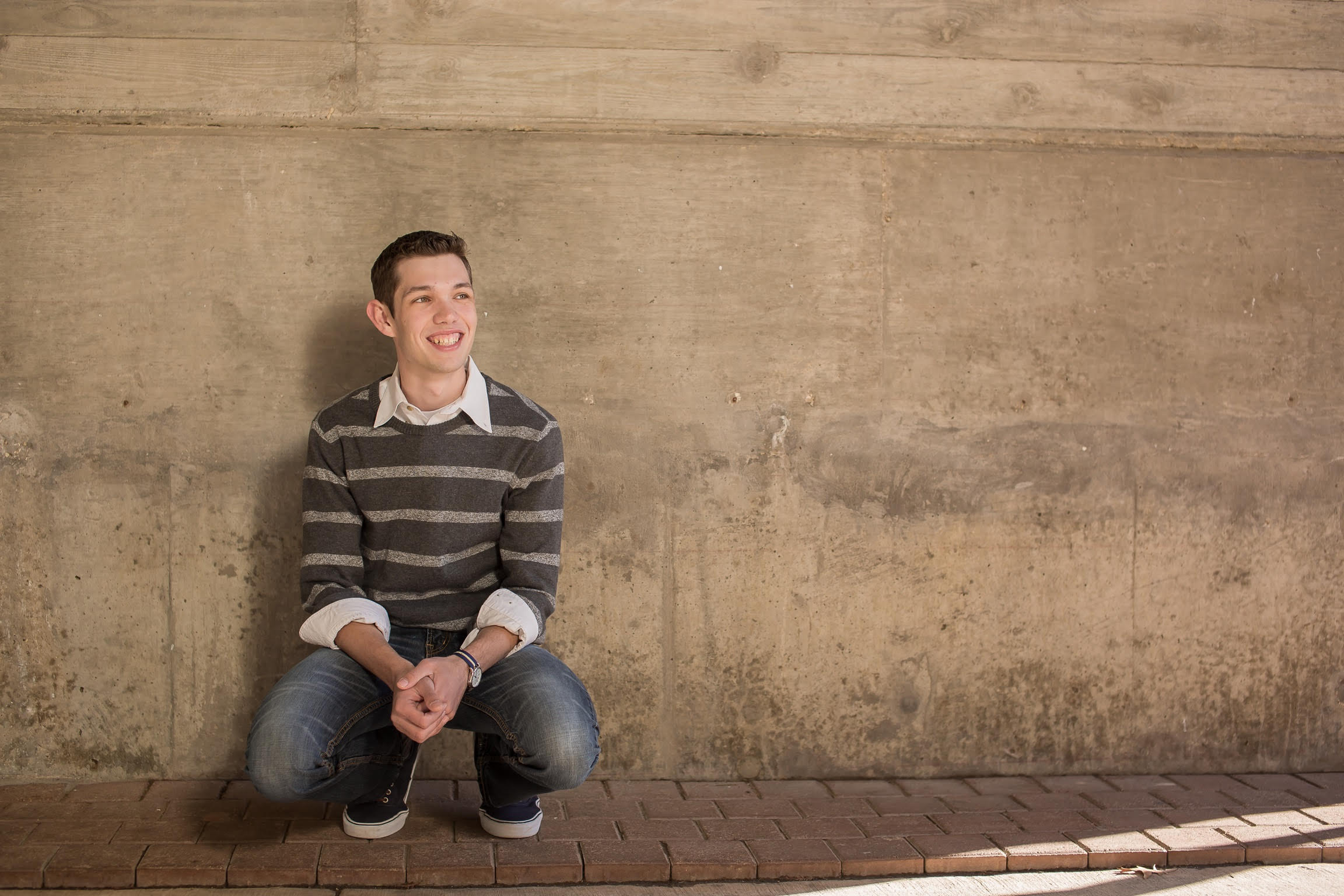 Hello! Can you tell me a little about you and your background?
Hi, my name is Christian Poteet. I am 19 and the oldest of seven kids, I have been homeschooled my whole life, and some of the things I enjoy doing are playing basketball, running track, working with kids. I enjoy sharing Jesus with kids as much as I can during the summer, and volunteering with different ministries. I started DCAH about a year and a half ago, and have slowly but surely worked my way through it. I have thoroughly enjoyed it!
What are you wanting to accomplish with the degree that you are earning from Dual Credit at Home?

I feel that God has called me to become a police officer, and through DCAH I am earning my Associates degree which will allow me to enter the Police Academy. After finishing my Associates Degree I am considering earning my Bachelors degree in Criminal Justice. Through DCAH I am able to accomplish this much faster.
How did you and your family hear about Dual Credit at Home?
I learned about DCAH through some home school friends of ours. I have always heard about dual credit, but never knew what it was or how it worked. After I heard about DCAH, I knew wanted to try it.
How are you liking the study plans?
I have very much enjoyed the study plans. They have been challenging, but not too hard. Although it may seem like a monstrous task to prepare to take a college exam, the study plans break it down to make it easy, by completing the fairly simple assignments each day.
Are they cohesive with your learning style?
The study plans have been cohesive with my personal learning style. Speedy Prep and Instantcert is how I have done most of my studying. The review questions are helpful in reinforcing what was in the reading. Although the reading is great, I sometimes don't fully understand what it's talking about, until I do some of the questions myself.
On average how long do you study a day?
I study usually between 4-5 hours a day. It may be shorter or longer depending on the assignments given that day. This gives me plenty of time the rest of the day to do what I enjoy doing like playing basketball or hanging out with friends.
What has been your favorite test so far?
My favorite test so far has to be US History I. I very much enjoyed getting a deeper understanding of our nation's history. The reading material was very well written, and made it easy to understand. It was the actually the first CLEP test I took, and I earned the highest score on that test so far.
Do you think DCAH is a good tool to use for earning a degree?
I think DCAH is an excellent way to earn a degree because it helped save me time and money. Not only am I able to save money by paying less money for the same credit, I also save time by not being restricted to a class schedule. I now have more flexibility in my day.
If so, how does it help YOU accomplish your goals?
DCAH has helped me accomplish my goals, by saving me time. It has allowed me to earn college credit while still in high school, so that after I graduated I can spend more time in my field of study. Instead of wasting time taking basic classes that teach things that I've already learned.
These are some questions that I thought would be important to people who are thinking about doing DCAH or to the students who are already in DCAH but are wanting to hear what others think, too! I hope these answers are encouraging and let you know how others are going through it!