---
3 Tips to Having a Fantastic Senior Photoshoot
A week ago today, I had my senior pictures taken. I absolutely adore the way the pictures turned out!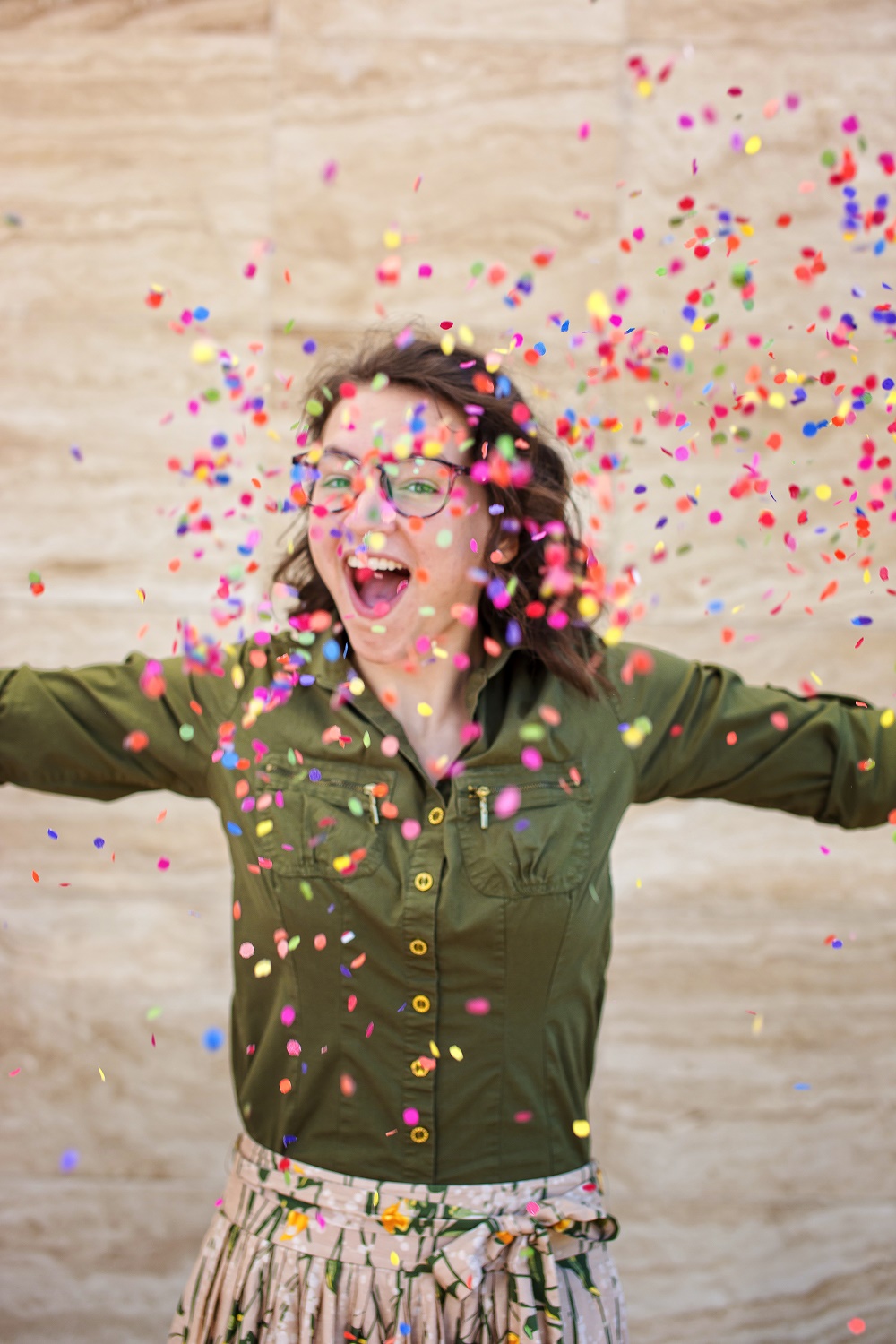 This photoshoot was a special event, because not only do these pictures commemorate my high school graduation, but they also memorialize my graduation from college, both of which will take place in May! If you want to learn how you too can graduate from high school and college at the same time, click here!
Are you a senior looking ahead to the prospect of your grad photoshoot? Here are several tips that will help YOU have as much fun as I did while taking senior pictures!
1. Throw some props in for fun!
Props made the photoshoot super enjoyable. I picked out several items that I thought represented me well or were important to me. Yes, most of them were food, but that is an essential part to who I am! 🙂
My photos involved giant pizza boxes, donuts, roses, and confetti! It was great! The photographer, Sara, was absolutely amazing. She even brought some of her own props to use.
2. Make sure you choose a good photographer.
Pick your photographer wisely. Don't just take note of their skill or the quality of their portfolio, but evaluate their personality. One reason my photoshoot turned out fabulously was because Sara herself is a fabulous person.
Since Sara and I already knew each other (Sara has taken our family's pictures for years!), there wasn't any initial awkwardness. Try to find a photographer that you already know or will be able to connect with instantly.
Trust is key, because the photographer will be asking you to do some weird things for that perfect shot!
3. Choose a great location!
This may be a given, but I can't emphasize it enough! Pick a place that you will be able to feel comfortable in. Don't pick a random place at the last minute. Give it some thought so you can get excited about it, and maybe even explore the location before hand to get some inspiration.
I hope these three tips will help you feel comfortable and excited about your grad pics!
(By the way, I passed the History of the Soviet Union DSST yesterday! I'm so thankful to have passed another milestone. Here are some tips on how to study for CLEP and DSST exams.)