A homeschool yearbook makes a fabulous graduation gift for teens. Here are some ideas for creating a yearbook your whole family will love.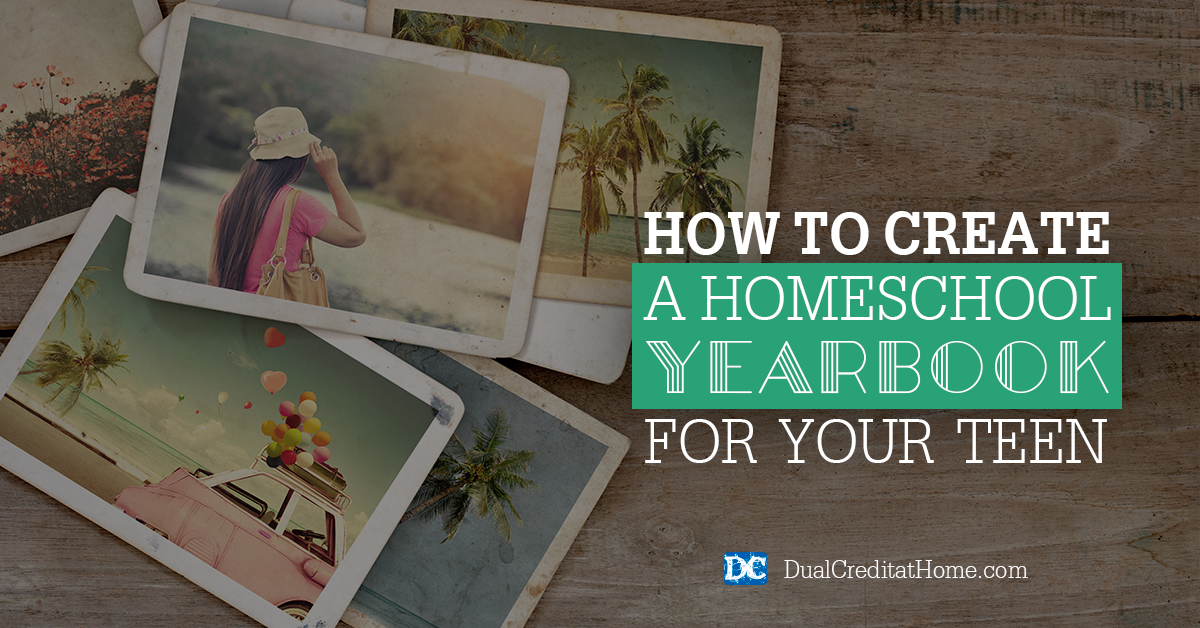 Use specialized computer software
There are lots of photo-book companies online that have yearbook options. All you have to do is choose a template, upload your photos, and add the text, making it possible to create a gorgeous keepsake in an afternoon. Check out Picaboo and Blurb for design options.
What to Include in Your Yearbook
Your teen's yearbook can be a combination of photos, quotes, and memories from their homeschool years. You can choose to focus on just high school (like a traditional yearbook), or you can cover all of your teen's homeschool years.
Here are just a few ideas of what you can include:
– Their senior picture
– A page documenting special field trips
– A page for sports, theater, music, or other extracurricular activities
– Photos of school projects
– Photos of your teen with passed CLEP & DSST score reports
– Photos of your teen with their friends
– Quotes or letters from parents, friends, teachers, etc.
– A list of your teen's favorite books, movies, and songs
– Photos of your teen's desk, homeschool room, and bedroom
Tips to Make Your Yearbook Project Easy
The more you plan ahead, the easier your yearbook will be to create. Here are a few tips for organizing your homeschool yearbook project.
Take lots of photos – To some, this comes naturally. Others will have to make a concerted effort. The goal is to capture your teen's days, doing schoolwork and at play.
Keep your photos organized – Make folders on your computer's hard drive so that it's easier to sort through them when creating your yearbook.
Keep a box of projects, awards, or work that you want to include – From theater tickets and programs to poems and artwork, modern phones and cameras make it possible to photograph just about anything for inclusion in your yearbook. The secret is to keep everything organized as you go along so that the photography work is easy-peasy.
Make extra yearbooks – Once your yearbook has been designed, print enough for yourself, as well as your close family members. This makes a special gift for grandparents!
Even if you take on the yearbook project at the end of your teen's high-school years, you'll be creating a keepsake they'll love and cherish for years to come.
Get Becky's Weekly Newsletter on Homeschooling High School
We will never sell or share your email address.