The summer is fading fast, which means that it will soon be time for parents and teens to head BACK TO SCHOOL!
Now, making the transition from summer break to studying isn't always easy. It's especially not easy when the space your teen does schoolwork in is also the place where they have been taking it easy for the last three months.
Because of this, it helps to try the following tips to help prepare them for their fall studies ahead of time.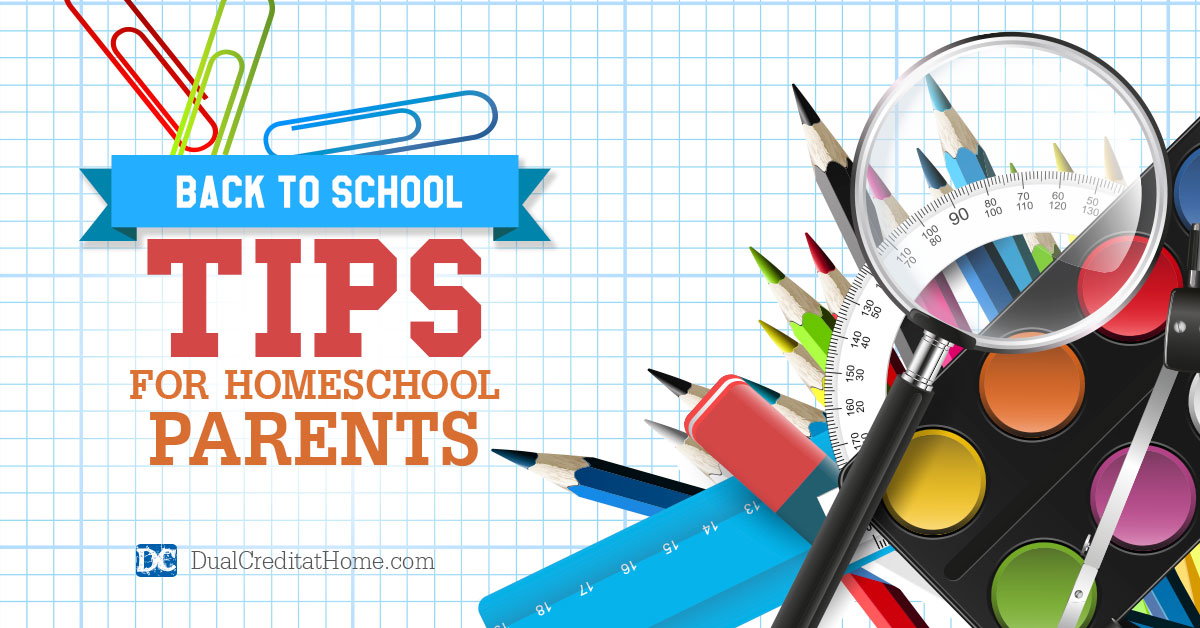 Set Up a Quiet Space for Them to Work
It is important that teenagers have a quiet space to do their schoolwork because it will help them to be able to concentrate better.
This doesn't mean that they necessarily need a separate room, though. Usually, a desk or a table and chair that is set up in their bedroom is enough because they will be able to close their door if things in the house get too loud.
Get All of Their School Supplies Ready
Many homeschooling programs for teens offer online classes or websites that can be accessed for educational purposes.
Some parents may want to purchase a new laptop or other electronic devices for students to use because outdated versions may cause compatibility issues with any software that has to be downloaded.
It is also helpful to pick up a few other school supplies that may be needed, such as pencils and notebooks that can be shared with any of the younger kids in the house.
Schedule Some Practice Tests
One of the best things about homeschooling teens is that parents can tailor their lessons on an individual basis. This is especially helpful for those who are struggling with a specific area of their education, such as math.
In order to see where your child may need to concentrate their efforts the most, it helps to have them do a few practice tests ahead of time. That way, you can begin working with them in this area so they won't be behind once their fall classes begin.
Decide about Dual Credit
Now is a great time to make your dual credit plans for next school year. Will your teen take online classes from a college? Or are they planning to earn college credit with CLEP exams?
As you consider your decision, you might find it helpful to watch our free online workshop, How to Earn a Bachelor's Degree during High School.
Create a Time-Management Chart
Teaching your teenagers the importance of managing their time is essential to helping them get their school work done as efficiently as possible.
It also helps prepare them for their transition into the workplace or military after they graduate.
One way to help them with this is by working with them to create a time-management chart for their fall studies. A planning book or calendar can also be used for this purpose.
Discuss Independent Work Efforts
One of the main differences between homeschooling teens and homeschooling younger kids is that teens begin to work more independently.
This can be quite an adjustment for students who are used to mom or dad staying by their side through all of their assignments each day.
Parents who have children who will be transitioning into the last years of their homeschooling education this fall should have a discussion with them about how and why their new lessons will be done differently.
As you prepare to homeschool this semester, consider connecting with other homeschool families or reach out to your local homeschool association. You can also take advantage of our live Sofa Summit — a free online homeschool event just for parents who are homeschooling high school!
Get Becky's Weekly Newsletter on Homeschooling High School
We will never sell or share your email address.