As a parent, homeschooling your teenager in a way that is both engaging and fun can pose a unique challenge. Mathematics can be an especially tough subject for some students. When you create a fun learning experience for your teen, it will make all the difference in the world for their confidence levels!
While some students are math whizzes, other students would rather go to the dentist than wrap their brains around calculus. No matter what the interest level is for your student, you ultimately want to make high school level math feel obtainable.
If you're going to make the most of your homeschool teen's education, here are five tips for making math fun: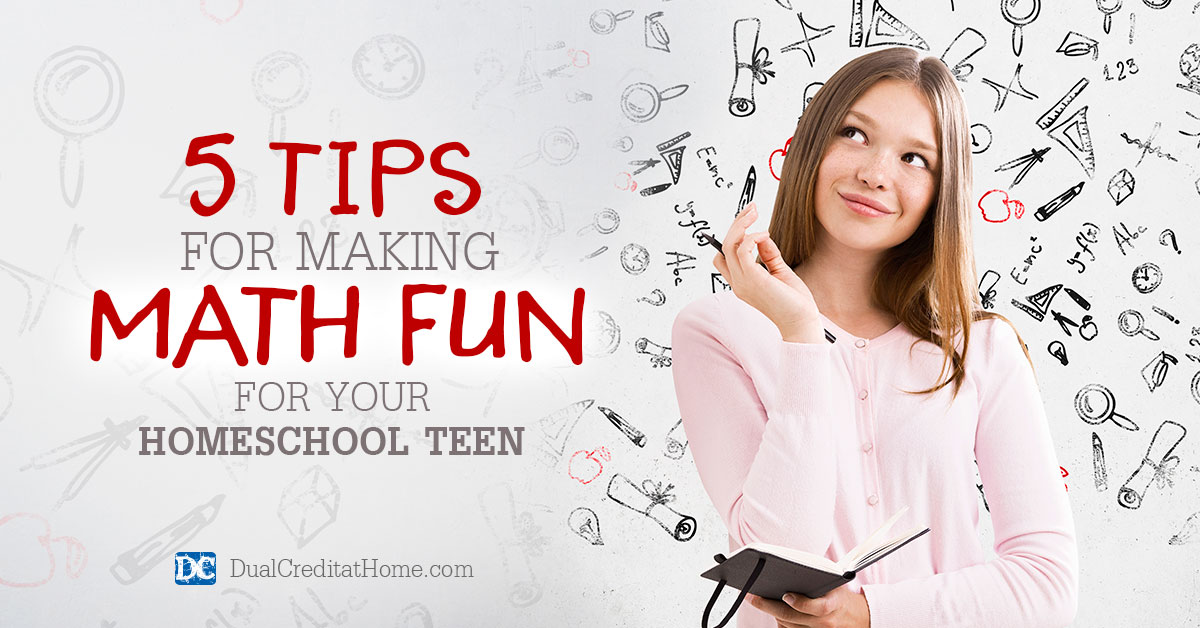 1. Be a Mathematical Role Model
This can be a tough one for some parents, especially if math isn't their strong suit. Being a role model may sound basic, but having a calm and collected demeanor can make a world of difference in working with your teen.
Take the time to familiarize yourself with the materials you plan to teach. Don't be afraid to review old concepts and practice them a time or two on your own.
If you know the subject matter inside and out, your teen will see that and respond accordingly. If the math is beyond your level of expertise, consider finding a tutor or additional resources.
2. Create an Engaging Environment
Another simple method you can utilize to inspire a richer understanding of math is by creating a pleasant study environment.
How you organize the homeschool room and the way you decorate their learning space can motivate your teen.
Compile a music playlist with your teen to create a fun and energizing setting that gets them excited to learn!
3. Tap into Your Teen's Interests
Does your teen have a favorite movie or book that could be incorporated into their learning somehow? Perhaps they have an artistic side or a love of science?
As the parent, what do you see as being your teen's strongest suits? By incorporating your teen's interests into their studies, you are creatively giving them the right encouragement.
All it takes is a little imagination and a whole lot of enthusiasm to steer your teen in the right direction.
4. Play Brain Games
While math may not appear to be all fun and games, you can help your teen sharpen their strategizing skills by incorporating a game-time into your homeschool.
What kid doesn't enjoy playing games? You can sharpen the mind with the help of stimulating games, riddles, puzzles, and other creative projects that appeal to your teen's unique interests.
5. Celebrate your Teen's Success
This last tip may seem like a no-brainer, but your teen will find the motivation to perform well if you consistently celebrate their achievements.
Demonstrate your interest in their success by planning moments to recognize their accomplishments. Watch a movie together, plan an activity they'd enjoy, or spend quality time at a coffee shop or their favorite restaurant.
Get Becky's Weekly Newsletter on Homeschooling High School
We will never sell or share your email address.