Wondering if earning dual credit should be part of your educational plan this year? Dual credit programs are a great way for high school students to get a head start on their college education, enabling them to earn high school and college credits at the same time.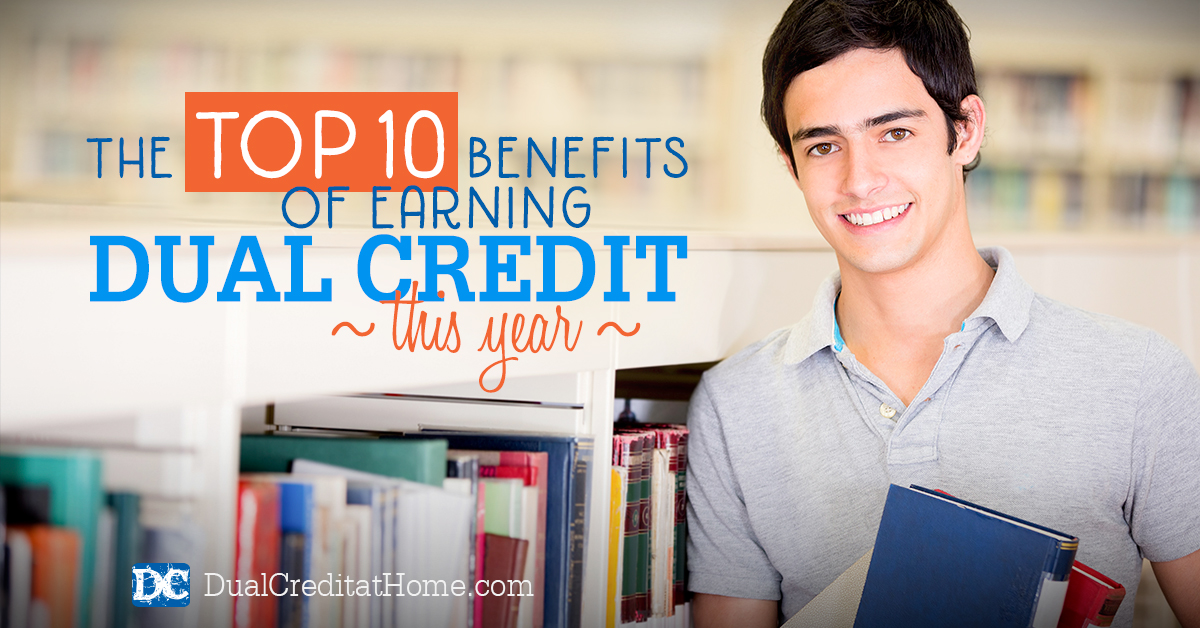 1. Dual credit options provide a significant cost savings over a traditional college education. The cost of a college education has skyrocketed in recent years, making it harder and harder for students and families to afford the tuition of a four-year college program. Dual credit options offer a huge savings, enabling students to earn college credits without enrolling in a full-time college degree program.
2. High school students can begin their college education earlier. Many students who complete dual credit programs in high school are able to earn a college degree while they are still teenagers.
3. Students study high school subjects at a more advanced, college level. Instead of studying general education subjects in high school and then studying them again in college, students can earn college credits for studying high school subjects at a more advanced level.
4. The transition from high school to college is easier for most students who earn dual credit. Dual credit students learn valuable skills that help them transition from high school to college. They work independently, learn important research and test-taking skills, and become expert note-takers.
5. Students can explore their academic interests in-depth before entering college. Exploring college-level classes while still in high school will give students an opportunity to discover new academic interests before entering college.
6. Students can earn college credits without setting foot in a classroom. Using Dual Credit at Home's credit-by-exam method, students can prepare for college-level exams at home. With the help of our comprehensive lesson plans, they'll be able to work independently without attending a single college class.
7. Earn college credits without exposure to some of the negative aspects of life on campus. College life isn't for everyone — at least not all aspects of college life. For many, the typical antics that take place on a college campus are a huge turn-off. Dual Credit at Home allows students to avoid some of these aspects of college life and focus entirely on their studies.
8. Work at your own pace. Students who choose to use the Dual Credit at Home option for their studies can work through the Study Plans at a pace that is entirely comfortable for them. We organize the Study Plans into a 49-week calendar, covering two subjects at a time, but the Study Plans can be worked into any schedule that works for you!
9. If you choose to enter college after completing a dual credit program you can take advantage of freshmen scholarships. It's no secret that the majority of college scholarships are available to incoming freshmen, not transfer students. By choosing the dual credit option while still in high school, you can earn college credits, but still be classified as a freshman for scholarships and financial aid.
10. Save 20% on Dual Credit at Home with our back-to-school special! Now is the perfect time to start earning high school and college credit at the same time. During the month of August, we're offering 20% off of our regular price. That's a savings of more than $200! Just use coupon code BACKTOSCHOOL when you enroll. Ready to start your journey toward an affordable and flexible college education? We can't wait to work with you! Check out our free e-book to learn more about Dual Credit at Home.
Get Becky's Weekly Newsletter on Homeschooling High School
We will never sell or share your email address.