Printable Templates, Workshops and more!

Our free resources can help you successfully homeschool high school!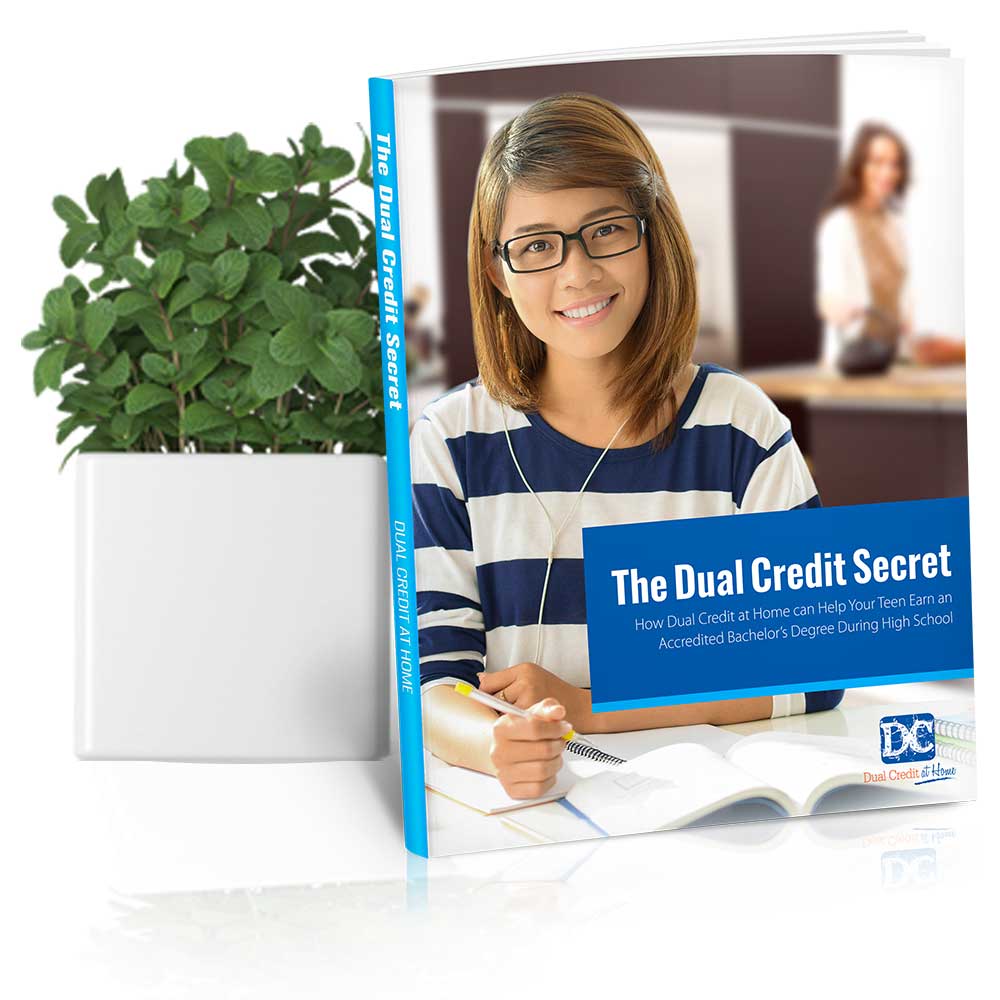 The Dual Credit Secret E-Book
Ready to learn how Dual Credit at Home can help your family? Download our free dual credit e-book to learn how your family can save years of time and thousands of dollars on college expenses.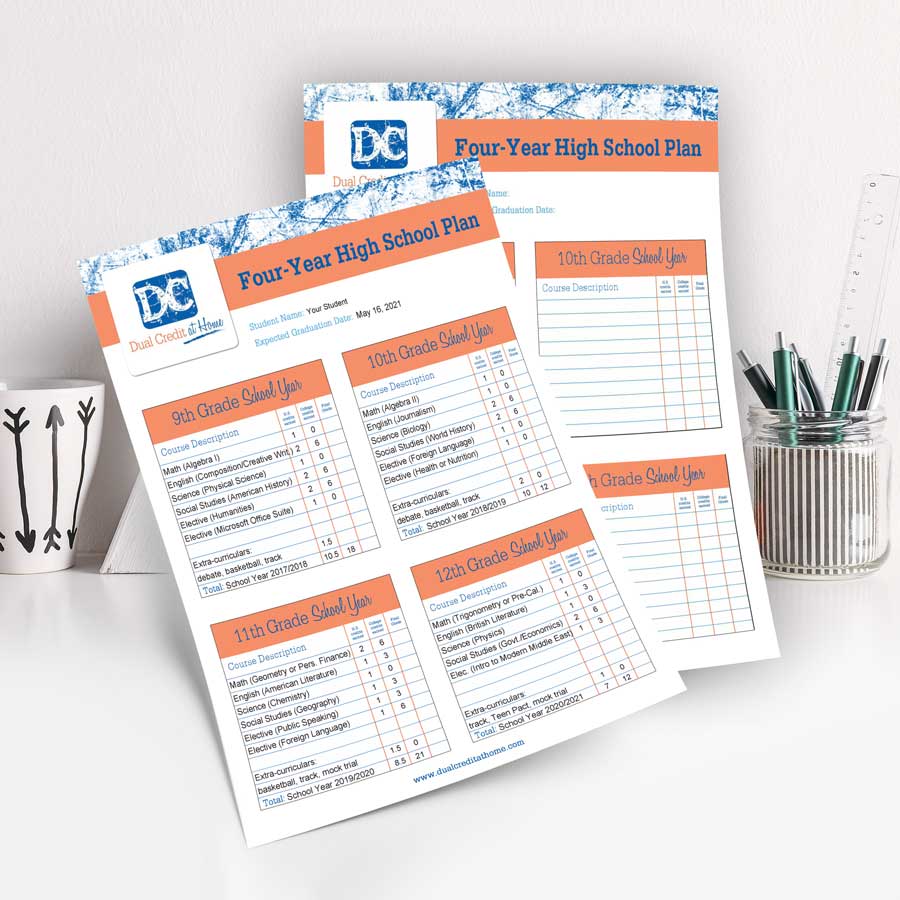 Four-Year High School Plan Template
It's true that record keeping is critical at this stage, but it doesn't have to be a chore. Starting at the end of 8th grade, parents and students should sit down together and pencil in a plan for the next four years.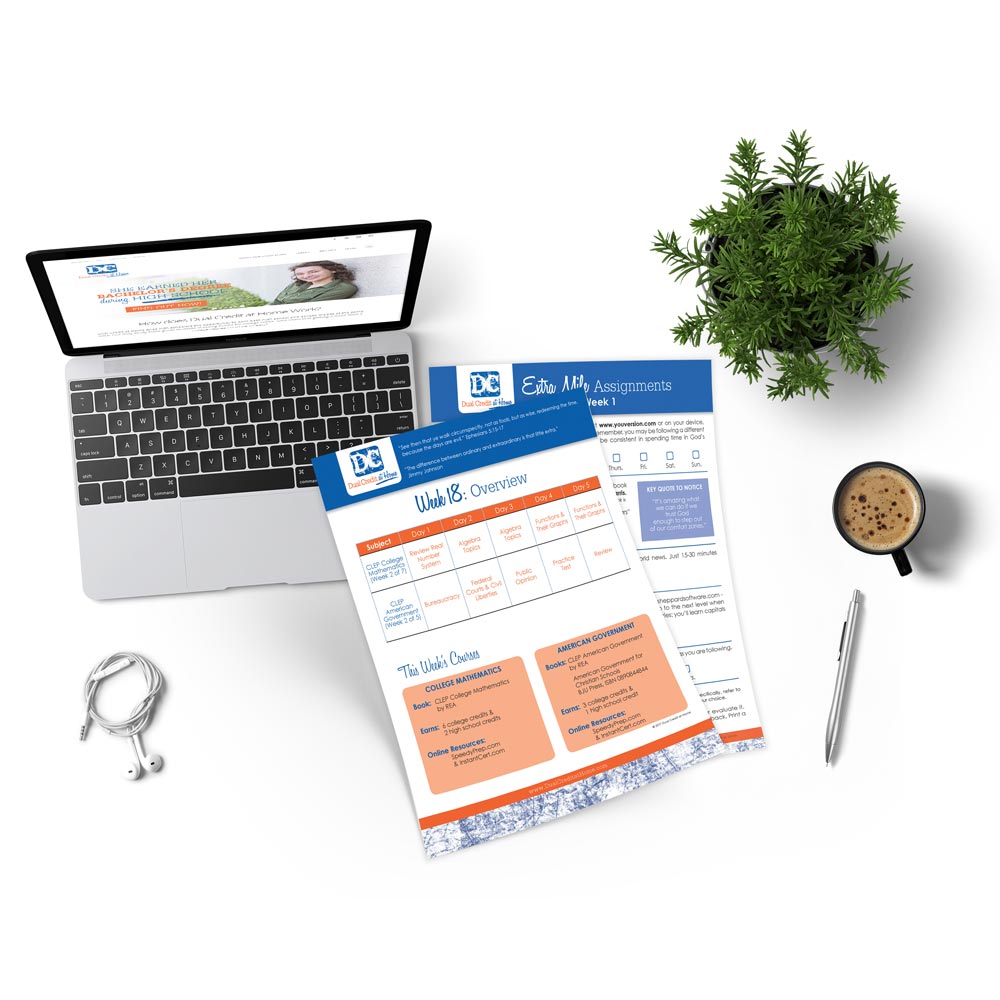 Sample Dual Credit at Home Study Plan
This sample Study Plan will take you through a day in the life of a Dual Credit at Home student, complete with assignments for two core subjects, study tips, and practice tests. We also include a bonus look at our Extra Mile Assignments, too!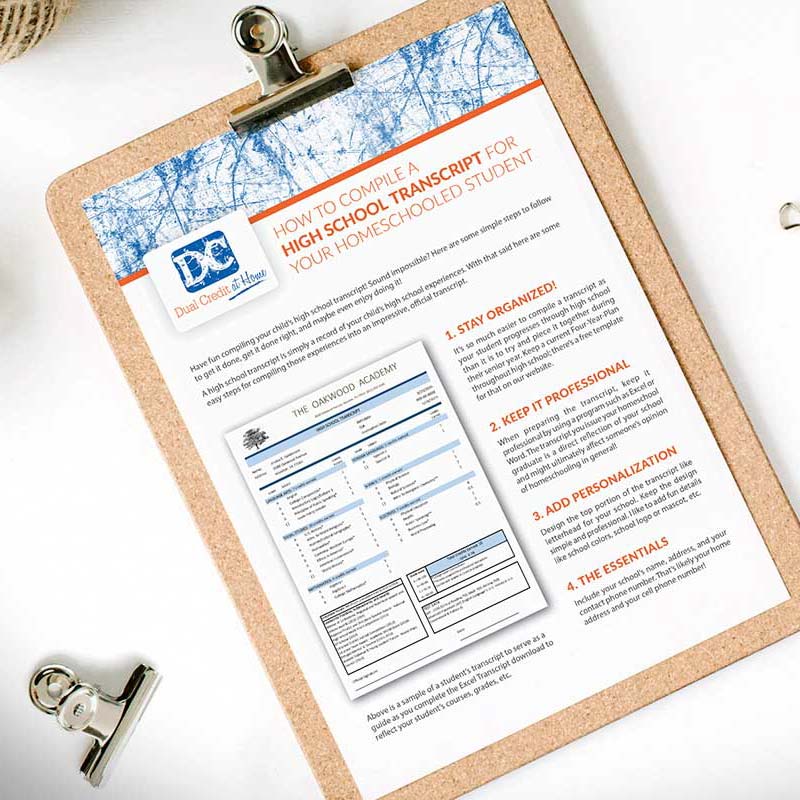 How to Complete a High School Transcript
A high school transcript is a written record of your student's high school courses, grades, and credits earned. Creating a transcript can be daunting, but not with Dual Credit at Home's free how-to guide and template!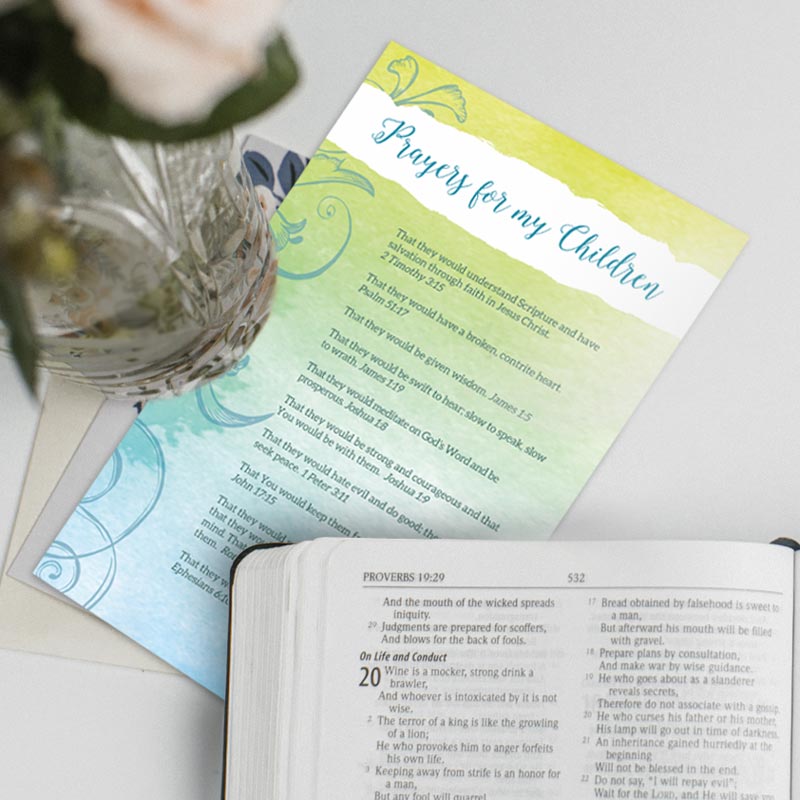 How to Pray for Your Children Printable
Years ago, when Becky had several young children, she picked up a card at a homeschool convention that had some scriptures on it to help her as a mom be consistent in praying for her kiddos. she had no idea at the time how thirty years later she'd still be using that card!