---
What Homeschoolers Need to Know about National Honor Societies
There are many ways as communities that we recognize teens for their hard work and dedication both in and out of school. When it comes to academics, leadership, character, and service, the National Honor Society is the most well known. Most public and private high schools have a local chapter of the National Honor Society, and students are nominated and accepted on a yearly basis.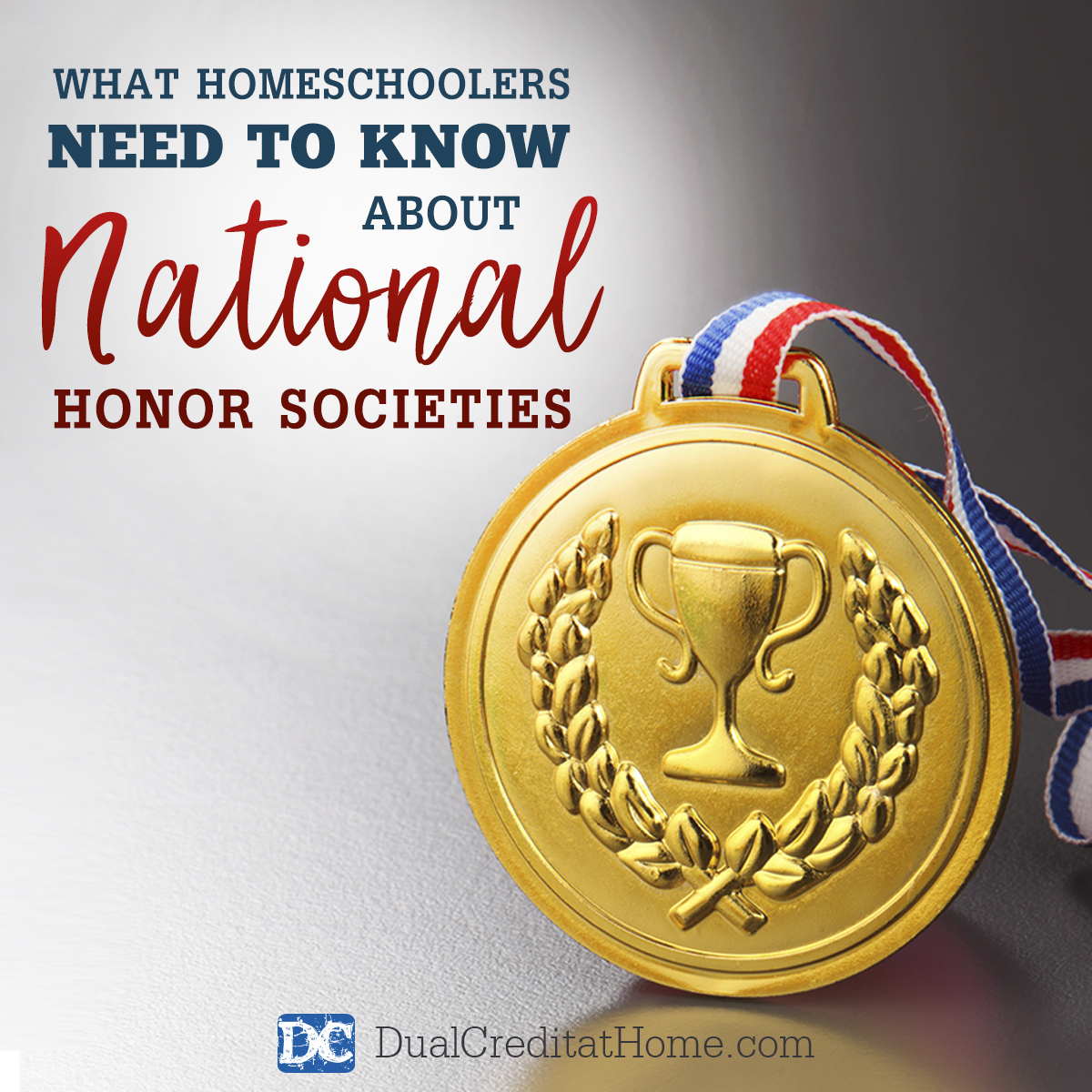 But what about homeschoolers? Is there a way to recognize them for their accomplishments in their community outside of school? Let's dig a little deeper — here's what your homeschooler needs to know about national honor societies.
What is the National Honor Society?
The National Honor Society recognizes students who show outstanding academic performance, leadership skills, character, and service to their community. There are chapters in all 50 states, the US territories, and Canada. More than a million students participate in honor society activities through the year, which focus on college admissions and financial planning, community service projects, and leadership development.
Can a Homeschooler Become a Member of the National Honor Society?
To become a member of the National Honor Society students must be in grades 10 through 12, and be enrolled in the school that hosts the NHS chapter. Full-time homeschoolers are not eligible for enrollment in the National Honor Society, but homeschoolers who are enrolled part-time in a school with a local chapter may be eligible.
Are there Honor Societies for Homeschoolers?
Yes! There are a few honor societies that are open to homeschoolers.
Eta Sigma Alpha was created exclusively for homeschoolers, with local chapters throughout the United States. Eta Sigma Alpha is open to high-achieving students in grades 9 through 12. For more information about joining Eta Sigma Alpha, read their membership requirements.
Mu Eta Sigma is a national math honor society that is exclusively for homeschooling students. It recognizes mathematical excellence and scholarship among homeschool students. Mu Eta Sigma is open to high school students with high standardized test scores in math.
The Science National Honor Society is open to all students, including homeschoolers. The SNHS recognizes young scientists and membership is based on academic achievement and a student's GPA in science.
National honor societies offer many resources for high-achieving homeschoolers throughout the country. They are a great way to showcase your academic achievements and induction into any one of them should be included on your high school transcript.