In high school I was a member of NCFCA (a Christian homeschool debate league) and participated in several debate tournaments every year. I learned how to think on my feet, the rules of logic, and how to make friends.
Learning outside of the classroom is extremely important for homeschoolers. The "Tim Tebow" law in Florida was passed so that students who are learning at home can have equal access to the facilities and opportunities that are available in their local school district. Laws regarding access vary from state to state, but you can look up your state's laws on the HSLDA website here. Here are a few ideas for your family whether you want to help exercise your teen's mind or body!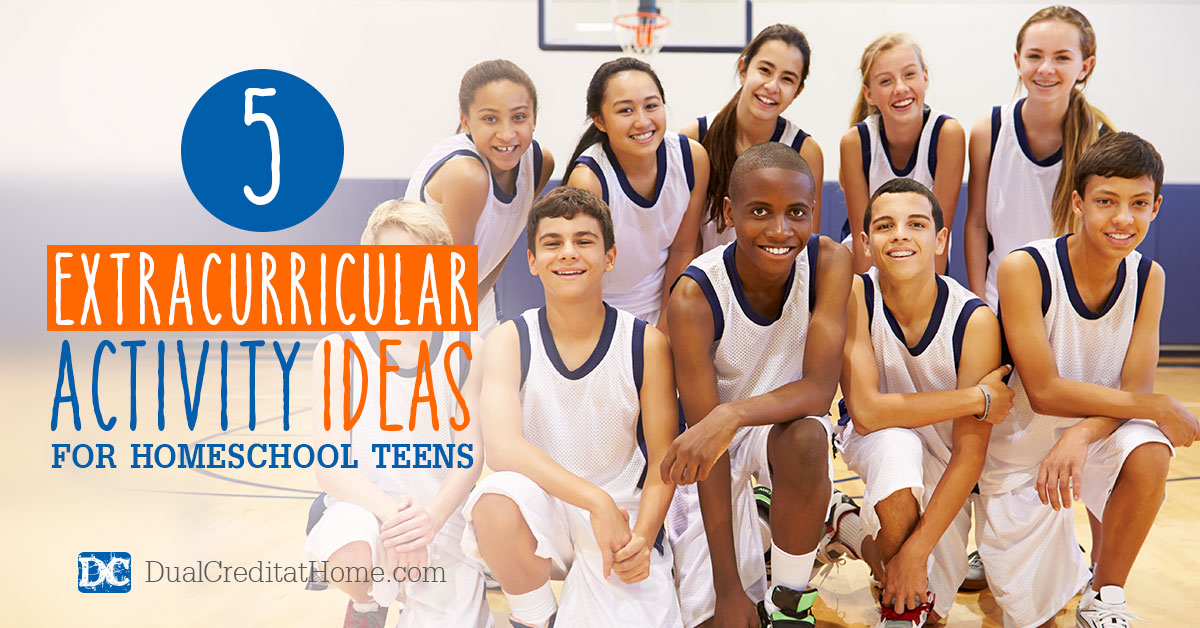 Athletics
Tim Tebow is the most popular name, but NBA superstar Blake Griffin was homeschooled by his mom, and tennis stars Serena and Venus Williams had their father take over their education. States vary in whether they allow homeschoolers to access public school sports teams, but there are plenty of homeschool leagues that provide the same character building lessons that more competitive leagues do. Home School Sports Network has a national team locator database.
Engineering
The path has already been blazed by homeschoolers at the highest levels of robotics competitions. A homeschool team from New Jersey won the FIRST Tech Challenge World Championships back in 2008. You can look into FIRST competitions, competitions sponsored by local universities, or any of the various national leagues and programs. Robotics is a fun way to engage your student in mathematics, engineering, problem solving, as well as team building.
Communications
Several years ago NCFCA was essentially the only debate league for homeschooled students, but now there are several. Debate, public speaking, and other communication options are available as competitions or simply for the fun of it. Plus, plenty of Christian theater houses exist to showcase talent around the country.
Self-improvement and community involvement
Scouting, mentoring, and volunteering are all different ways to expose your student to different experiences and opportunities. Education is not simply about what can be learned through reading a book, but instead what is needed to change the world. Community projects are wonderful ways that you can be a help and gain valuable experience in seeing and solving problems. Even if you can't find extracurricular activities in your area you can always create your own. Every community needs help cleaning up, growing a garden in urban areas, or helping the poor and elderly.
Spiritual
Your church has wonderful opportunities in outreach or simply volunteering in the church to fill various needs. God designed us to work and gave us a wonderful way to do it through His local church.
Get Becky's Weekly Newsletter on Homeschooling High School
We will never sell or share your email address.