---
How to Make the Most of Your Summer Job
Many homeschool teens spend their summer days hard at work, earning money and gaining valuable experience that can benefit them for years to come.
As you prepare to get started working at your summer job, you may be wondering what you can do to take full advantage of this opportunity. These tips will help you to put your job and income to the best use possible.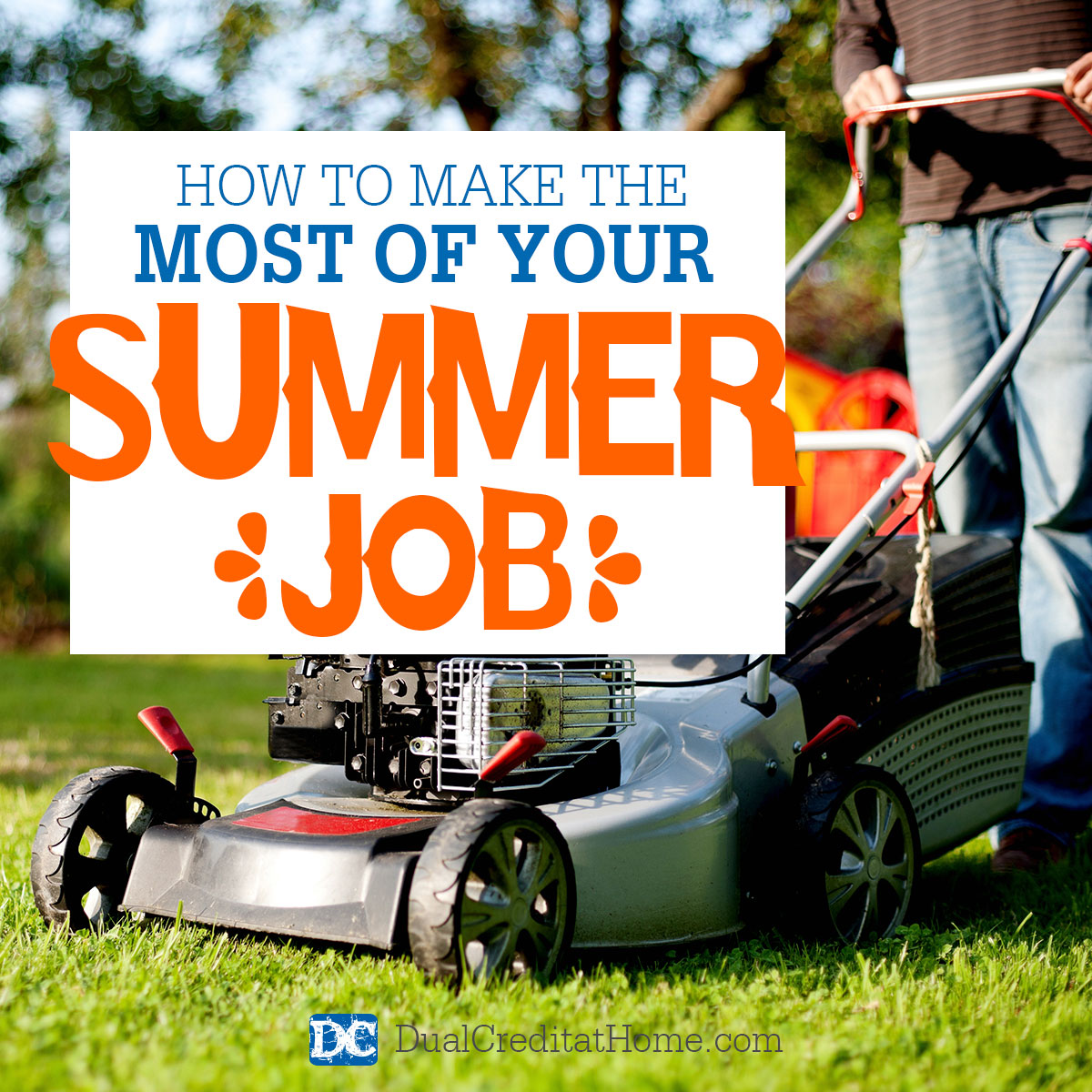 Save a Portion of Each Paycheck
It can feel amazing to finally have access to a lot of cash, but it's important to know and practice wise money management at a young age.
While you definitely want to spend your money on clothes, food and hanging out with friends, get in the habit of saving a portion of your paycheck.
Saving approximately 10 to 20 percent of your checks will give you something to show for your efforts after summer is long gone, and this is money that will come in handy when you are paying for CLEP & DSST exam fees and other expenses related to your college degree.
Focus on Improving Your Skills
Most summer jobs are not going to make you rich, and they likely will not be glamorous jobs. However, they can give you exceptional skills that you can rely on later when trying to get an even better job.
For example, cash handling and customer service skills at a grocery store or fast food job can help you to qualify for a teller or bank representative position that may pay a higher hourly rate later.
Get Great References
References come in handy for many things. For example, you may need a professional reference when applying for college or when applying for your next full-time job.
Work hard to be the type of employee that your manager will give a glowing review about. Then, ask your manager to write you a general character reference letter before finishing working at the end of the summer. It is wise to keep a digital copy of this letter stored on your computer.
As you can see, your summer job can be used to jumpstart your adult life in fabulous ways. From helping you to get your finances started on the right foot to assisting with skills and references, you can maximize the benefit of your summer job substantially.
Have a great summer!