---
State Capitol Trip Ideas for Teens
A field trip to your state capitol can be a great experience for your homeschooled teen. These ideas can help make your trip to your state capitol educational, memorable and a lot of fun for your family.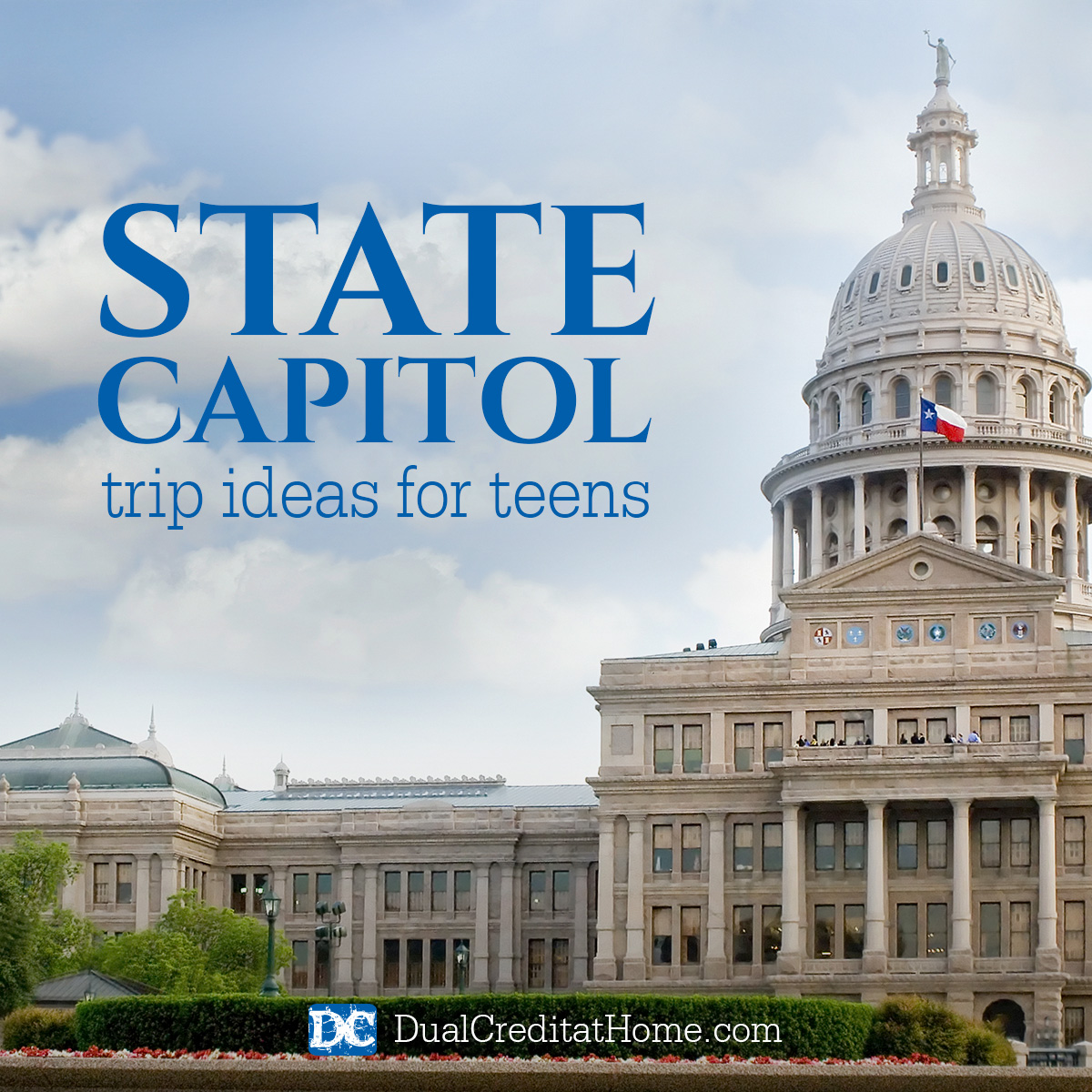 Plan a Trip Around Your Teen's Studies
A visit to your state capitol can perfectly coincide with your teen's dual credit studies, particularly around the time they work on the U.S. History I and II, American Government, or Social Sciences & History CLEP exams.
You can plan a family field trip at the start of these Study Plans, or celebrate with a memorable trip to your capitol after your student completes a CLEP exam.
Meet with a State Official
It is fairly common for the public to receive tours of their state capitol building, especially if you are an educator. Students and tourists are allowed to walk through and see the offices and architecture, while a guide explains the history.
One way to make this visit a bit more special would be to arrange a meeting with one of your officials within the building. Higher-ranking government employees typically have very busy schedules. However, thanks to modern technology, it is easier than ever to connect with them via social media. This gives your teen a chance to hear from someone who works within the system.
Visit the Attractions
There is much more to learn in your capitol city than government procedure. Tourist attractions are an important aspect of state commerce. Capitol cities often have a larger scale of entertainment and educational options than other cities within the state.
Your teen may enjoy visiting the zoo, a unique museum, or an amusement park. If you are concerned about the cost, you can try some of the more affordable spots. For example, maybe your state has a nice park for hiking or camping.
Enjoy a Notable Restaurant
State capitols are also known for having a wide range of cuisine because of the level of business and tourism that generally occurs.
Be sure to choose a place that provides a different type of food than you typically eat at home. This would be a wonderful opportunity to try something new and educate your teenager on the many cultures that exist in your own state.
Regardless of the activities you add to your state capitol trip plans, don't forget that the most important part of the field trip is the time you spend together as a family. These years are passing quickly, so make the most of your family time!