---
Homeschooling a Strong-Willed Teen
If you are parenting and homeschooling a strong-willed teen, you already know that they can pose unique challenges to the household.
They can sometimes be difficult, stubborn, and unyielding, causing you to rethink all of your parenting strategies in the wake of your frustrations.
But on the flip side, your strong-willed teen may be a born leader — passionate, tenacious, and full of fire.
By helping your teen channel that energy in positive ways, you will nurture these qualities and encourage independence. Here are some tips for homeschooling your strong-willed teen.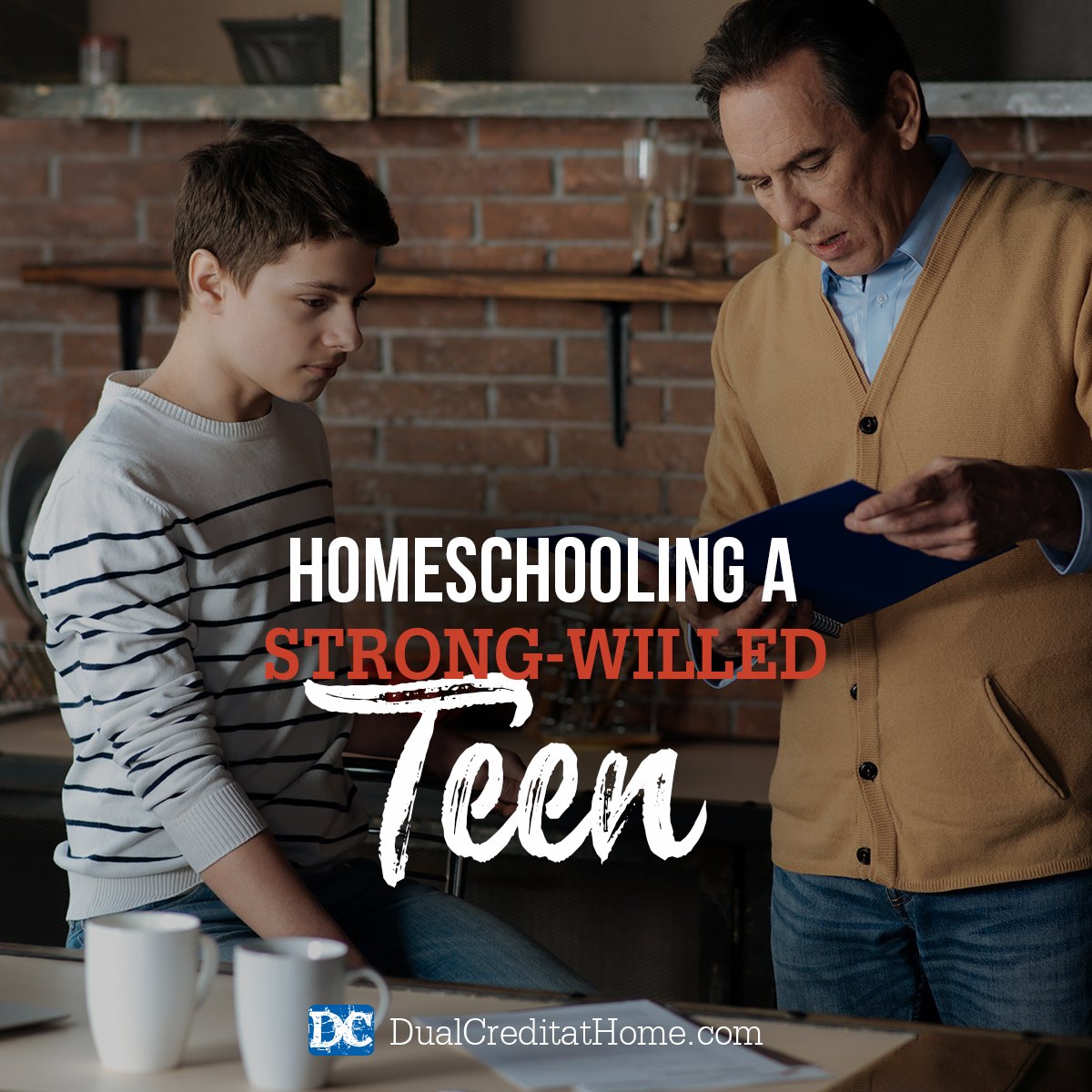 Set Boundaries for Your Strong-Willed Teen
When your teens know what is expected of them on a daily basis, they will be more productive and less likely to act out. It is important to be clear about what is expected of them.
Setting boundaries will create a positive learning environment and reduce anxiety. It will also help ease your own frustrations as a parent because you won't have to start from scratch to fight every single battle.
While it's important to allow your strong-willed teen to have a say in some decisions and make their voices heard, it's just as important not to let your teen's opinion and expectations rule the household.
Leave Room for Negotiation
Once your boundaries are set, you can create some wiggle room for negotiation with your teen.
Negotiating will help give your teen a voice, boost their self confidence, and encourage respect. It is important to listen to your teen's concerns, identify what you can agree on, and move forward from there.
You and your teen can probably both agree on the fact that learning is an important part of the homeschool day. You may, however, be able to negotiate when learning happens. When possible, give your teen a choice — "You have to do your math, but you may choose to do it now or after lunch."
Negotiating is an important skill for all kids, but especially for strong-willed teens who often struggle with the importance of listening as well as being heard.
Work With Your Child's Strengths
You know your teen better than anyone, which means you can set up your homeschool in a way that will work best for everyone. Would it be easier to get the harder subjects out of the way before breakfast?
How about hitting the books after a walk around the park? Strong-willed teens can sometimes be difficult to work with because we're never quite sure if they're being stubborn or if they're truly struggling. Be mindful of this as you plan your lessons, order curriculum, and schedule field trips.
Focus on Relationship Building
Remember, the most important title in your relationship with your teen isn't teacher. Your most important title is mom or dad.
Focus on building your relationship with them. Relationships are much more important than even reading, writing, and arithmetic. Homeschooling when you have your teen's heart is a joy and delight.
As hard as homeschooling a strong-willed teen can be to juggle, the opportunity to nurture, teach, and love this passionate soul is truly a gift from God.