---
The Best CLEP Exam Study Guides
Homeschool teens can earn dual credit by taking advantage of the College Level Examination Program, also known as CLEP. CLEP offers 33 standardized exams which can be used to receive college credit without taking college courses.
Fortunately, there is a wealth of information online available to help teens study, and here are some of the best CLEP study guides available.
BONUS RESOURCE:
Get our
free dual credit e-book
to learn how our family used CLEP exams to save over $300,000 on college degrees!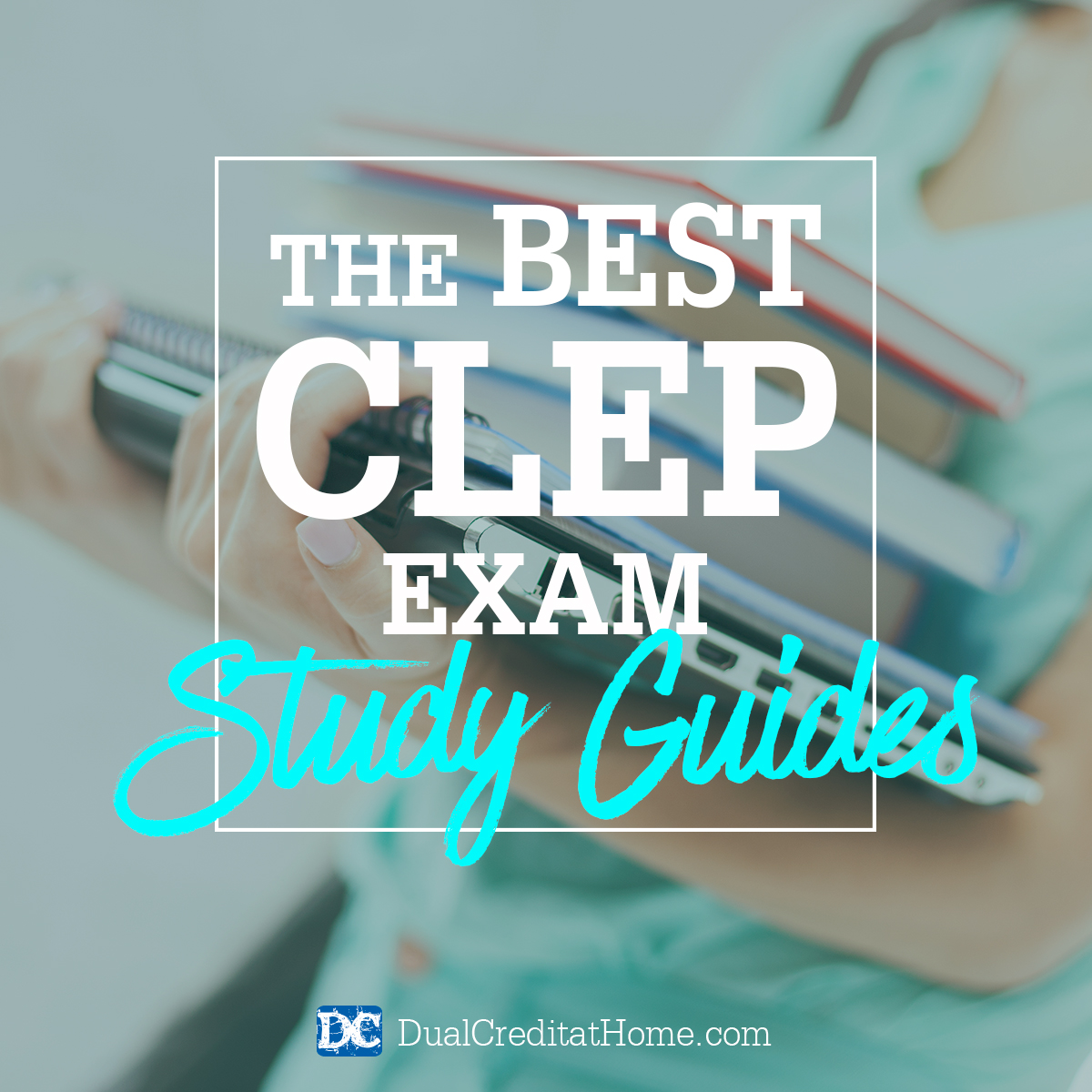 The CLEP Official Study Guide
The CLEP Official Study Guide is published by College Board, which is the institution that develops and administers CLEP exams. This study guide provides the most up-to-date information on the exams, including any recent changes or modifications. The study guide provides practice questions for all 33 CLEP exams, including the five CLEP general exams and provides guidance on strategy for answering exam questions.
REA Prep for CLEP
The REA Prep website sells a variety of subject guides specifically tailored to each individual CLEP exam. REA also provides users the opportunity to take a diagnostic test to identify the areas that the user is either strong or weak in, allowing users to create their own custom study plan for maximum efficiency and value. Additionally, each REA Prep guide contains two full practice exams for each CLEP topic.
InstantCert Academy
InstantCert provides a unique, flashcard based approach to study for each of the individual topics of CLEP exams. These flashcards provide students with the relevant information that they need to know to complete each exam, and does so in a way that is fun and engaging, making it easy to stay concentrated on studying. Additionally, InstantCert offers access to a robust online community of other test takers that can provide insight into the exam process.
Free CLEP Prep
Free CLEP Prep offers a free practice exam for the major CLEP testing topics, while also providing background information on the process of the test. Registration is required to use the website, but there is no cost to access the practice exams. Free CLEP Prep also offers a thorough listing of other exam study resources that, while not specific to the exam itself, can bolster your knowledge on CLEP subject matter.
Here at Dual Credit at Home, we provide students with 49 weeks of Study Plans that help them earn 51 college credits during high school by taking CLEP and DSST exams. Learn more about our program by attending our free online workshop, 8 Steps for Earning a Bachelor's Degree during High School. I'll show you how my kids did it—and get your family started on the same incredible adventure.