---
Four Science Experiments for Teens to Try at Home
Young children often enjoy science experiments, but what about teenagers? As they get older, most of their homework will involve books and computers.
Nevertheless, with a little bit of ingenuity, you can encourage them to continue experimenting with hands-on science projects from the comfort of home. Here are some examples.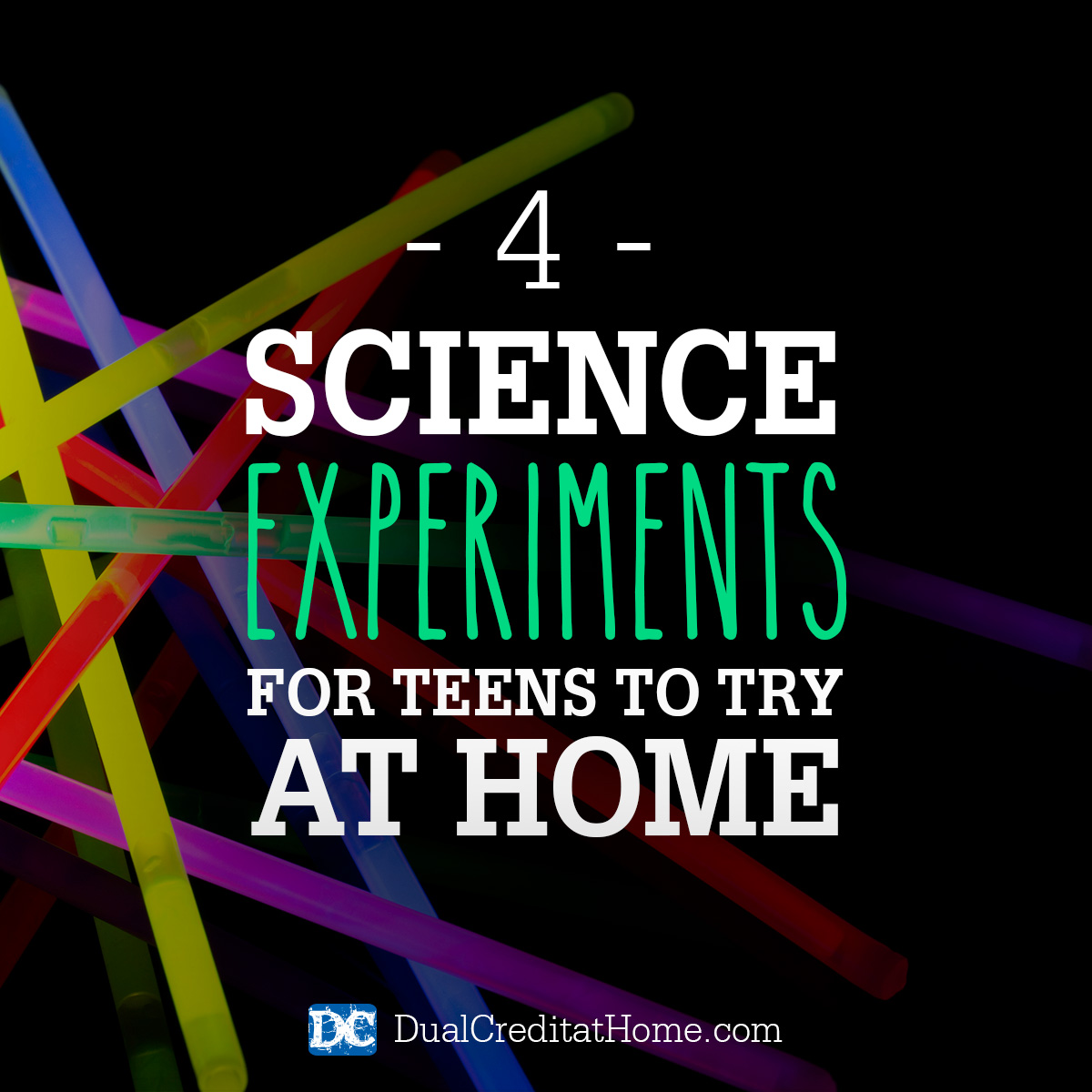 This physics experiment uses air pressure to suck a hard-boiled egg into a bottle and then push it back out. Because this experiment involves fire, it should only be done under adult supervision.
Learn what soda contains that causes it to fizz and how to make something heavier than water actually float.
Kids of all ages love playing with light sticks. Turn your next trip to the dollar store into a science sourcing mission so your teen can experiment with these low cost wands of fun!
This fun project can involve the whole family. Help your teen prove—or debunk—the idea that people are taller in the morning.
These are just four examples of at-home science experiments that your teens will love to try. Why not get started today? Not only will your teens enjoy it, but you just might learn something, too–all while having fun in the process.