---
How to Prepare Your Special Needs Teen for College
As you prepare your teenagers for college, it is important to give them the tools and strategies they need to succeed, and if you are parenting a special needs teen, you will also have to help your child learn to work and perhaps even live independently.
This includes helping them advocate for themselves and develop self-confidence as they mature into adults.
Here are a few tips for preparing your special needs teen for college.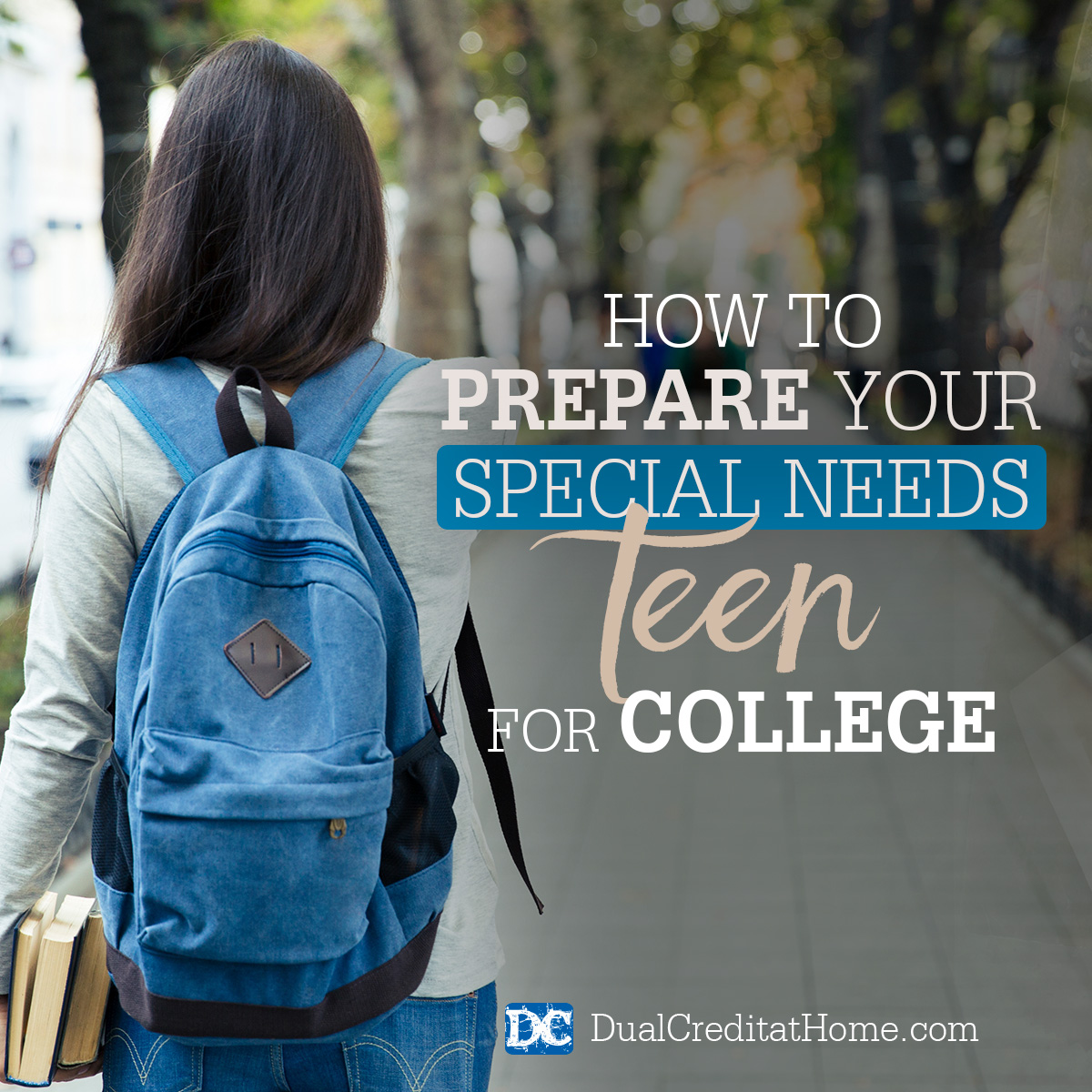 Plan for Physical and Academic Accommodations
Before your teen heads out into the world, consider what kinds of accommodations they will need in college.
If your teen is taking CLEP or DSST exams to earn college credit, learn more about the special accommodations that both CLEP and DSST offer.
Also, as soon as your student applies for college, contact the Office of Disability Services to discuss what kind of accommodations can be made.
This office will be able to coordinate between different campus departments, connect your teen to important resources, and even pair them with a mentor to help navigate campus life.
If your teen has medical needs, the Office of Disability Services will also put you in touch with the Campus Health Center.
Prepare for Independent Living
Transitioning your special needs teen to college should start with ensuring they have the skills to study and live independently.
If you haven't done so already, now is the time to give your teen extra responsibilities to foster independence. Help them with life skills such as doing their own laundry, washing dishes, and preparing meals for themselves.
Your teen should also learn how to advocate for themselves and articulate their needs, whether it's extra help in the classroom, medical services, or organizing their school work and personal lives.
Preparing your Special Needs Teen for Social Aspects of College
You may never be able to prepare your special-needs teen for all the social aspects of college, but you can help them navigate the often confusing world of being on a college campus, even if it is only to take CLEP or DSST exams.
Undoubtedly, your teen will be faced with tough decisions relating to parties, time management, moral issues, and even drugs and alcohol. Do not avoid these topics and simply hope that your teen will have the skills to make the right decision.
Instead, take time to discuss them now, and encourage your teen to make decisions based on what God says is right and wrong.
Let them know that making smart decisions is part of learning and growing into a capable adult. Like all teenagers, yours are bound to make mistakes. The key to minimizing the impact of these mistakes is open communication and guidance right from the start.
When it comes down to it, it's important to remember as parents that you have been working on these skills since your kids were toddlers.
Take a deep breath, pray for your child, and trust God to provide them with wisdom and help them succeed.