For many families, springtime is a time to look toward summer vacation, warm days and lazy afternoons. For others, it's a time to plan for the upcoming school year. A great way to plan for the year is by attending a homeschool convention or conference in your area.
If you are new to homeschooling or have never been to a state convention or regional conference, the thought of going can sometimes be overwhelming. Even if you are preparing to transition from middle school to high school, you may ask yourself things like:
What workshops should I attend?
How do I know which curriculum is truly the best value?
Which method of teaching would I fall under? Classical? Traditional? Eclectic?
Here are a few tips to make your attendance at this year's convention a smashing success: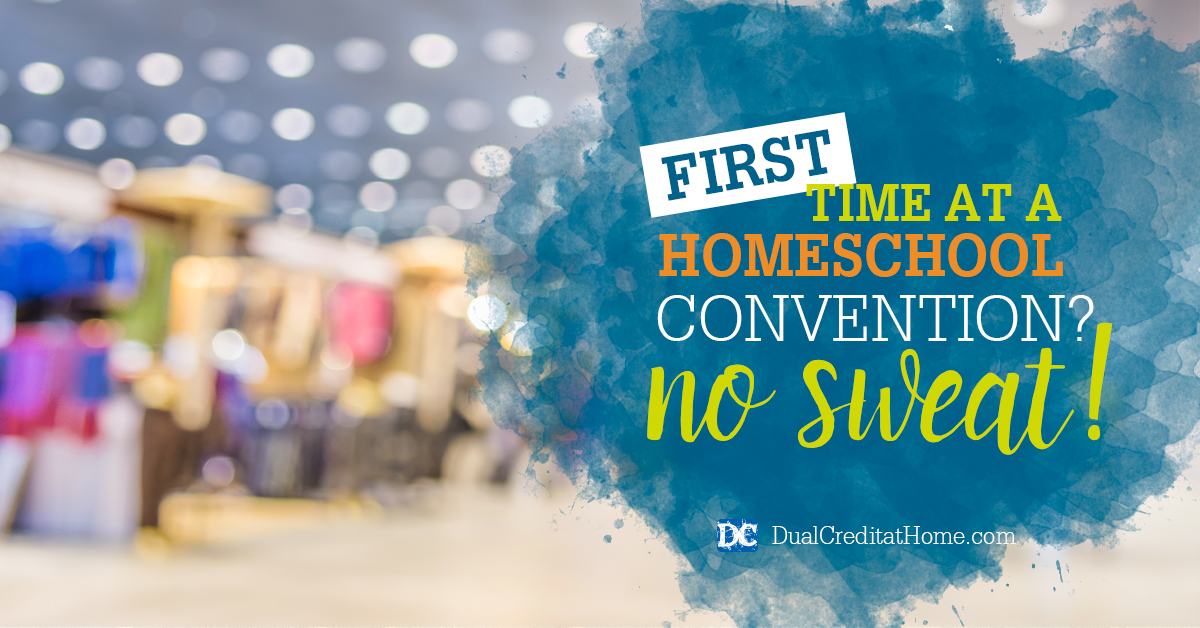 Make a shopping plan. Large vendor halls and endless exhibitor booths can sometimes seem daunting without a plan. If the conference you are attending has a list, and most will, of the exhibitors coming to the event, take time to do a little research before you go. Determine which companies have materials that interest you, then see them first. Be sure to watch for any workshops given by the company. Often times, they will answer questions you didn't even know you had during a formal session.
Map out the workshops you will attend. Speakers typically provide a title and description of the workshop they are presenting so attendees will have a good idea of what the session is about. Look through the workshops being offered and make a list of the ones you don't want to miss.
During the session, jot down questions you'd like to ask the speaker and make note of their booth number so you can find them after the session is over. Speakers love to hear from you!
Don't be afraid to ask them about things you didn't understand or for advice for your particular situation. If two sessions are being given at the same time, consider purchasing an audio recording of the session you missed.
Be prepared to buy onsite for the best savings. Exhibitors know the importance of savings for an attendee. Often you will find a special discount for purchases made at a convention or conference.
Be sure to ask if there are any special offers for the event and if they apply to online purchases as well. If you just can't decide between two items, it's always ok to take time to think about your decision before making the purchase. Exhibitors want you to be happy with their product!
If you plan to make some purchases, or even if you think you might, it can be helpful to bring a small rolling suitcase, basket, or briefcase for stashing your new books, swag, and maybe even Christmas gifts. This helps prevent sore arms and shoulders later!
Don't be afraid of middle or high school. Really! Don't be afraid. There are so many wonderful ways to homeschool your middle and high school student. Curriculum suppliers want to help you succeed.
There are many programs, both online and in printed form, that will provide excellent instruction in a manner that requires the student to be responsible for his or her progression.
If you are preparing to move a student into high school in the next year or two, take time to attend workshops for parents of high school students. Take time to look at curriculum specifically designed for high school to see all the wonderful material available.
Whether you are a seasoned veteran or just beginning, attending a homeschool conference in your area provides a wealth of information. Plan well, do your research, and enjoy the benefits!
Get Becky's Weekly Newsletter on Homeschooling High School
We will never sell or share your email address.