---
Preparing Your Teen Spiritually For College
When I was growing up, I found myself in the pew at church every Sunday and every Wednesday without fail. My father was a preacher and my mother was not only a preacher's wife, she was also the daughter and granddaughter of a minister. Church was in our blood.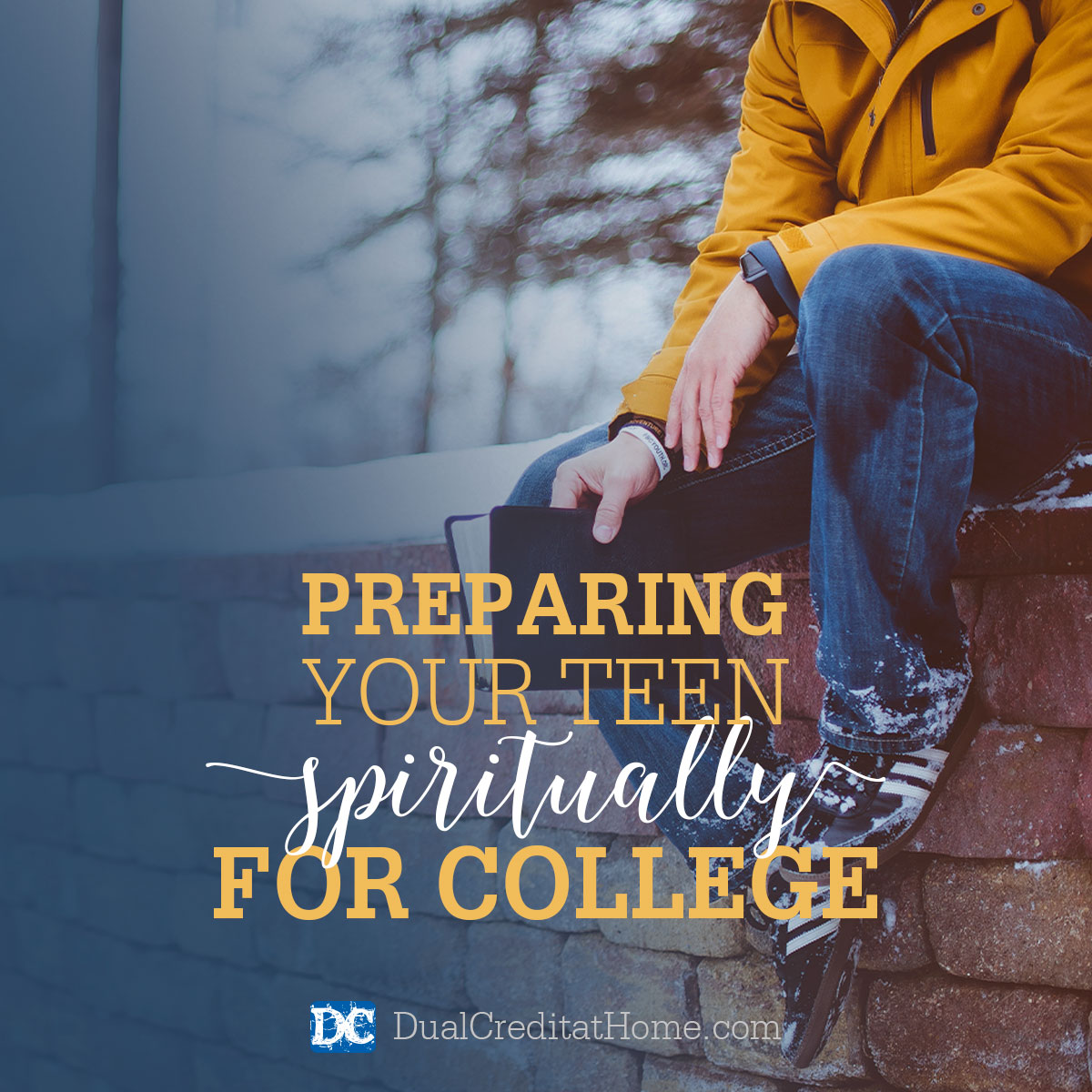 Shortly after I graduated from high school, I stopped going to church. Not because I was angry or because something awful had happened. Was it because I hadn't learned the importance of being part of the church body?
No, that wasn't it at all. I had been taught all the right answers and knew which questions to ask. I knew the books of the Bible and could sing every song at Youth Camp. So what happened? My faith was not completely my own, but a product of my surroundings.
I know that sounds harsh and it wasn't my parent's fault. Their commitment to teaching and training my brother and I will always be treasured. What I lacked was a commitment to continue the journey independently. I lacked the desire to continue to grow.
As I prepare for my own children to graduate and move on to college, I pray that the example I've set and the time invested in their training will go with them. Here are a few suggestions for preparing your teen's heart for continued spiritual growth in college.
Instill a commitment to hard work.
While most teens find that high school is pretty easy to navigate, college is, by nature, much more difficult. Helping your student see the benefit in working toward an educational goal will give them encouragement when they meet a crossroad and must research and study God's word to find the answers.
Not only will they have to navigate educational challenges, they will also encounter challenges to their moral character. Understanding that hard work will produce positive results can make your student feel more confident when hard times do arise.
Related Article: Motivating Your Homeschool High School Freshman
Attend church together.
Often times when teens are becoming more independent, they will mention wanting to go to another church or share that they aren't interested in attending church at all. Take time to visit with your teen about the reasons why they are unhappy. Offer to serve in a ministry together.
There are many opportunities to serve the church body; lawn maintenance, cleaning, greeting, and nursery work to name a few. Instilling the importance of being involved in a local congregation will help your teen be more excited about seeking out a congregation when he gets to college.
Build good relationships.
"You are who you run with" they say. Is that actually true or do we just find ourselves simply struggling for a sense of community? Wanting to fit in. Your teenager must realize the dangers of negative, unproductive relationships. Once your child learns how to identify quality friendships, they will continue to seek good company for years to come. And the best time to train your child to seek affirming relationships is before they leave home.
Related Article: The Connection Challenge
Teach them to find information and ask for help.
One of the goals we had for our children was for each of them to know how to find answers. If they couldn't remember how to do citations on their research paper, for example, we wanted them to know where to look to find the instructions. The same holds true for many other situations.
Your student must know where to find answers to tough, moral questions. The Truth can only be found in the pages of scripture. When they are unsure, teach them to seek wise counsel and trust in God.
Your students are learning while still in middle school and high school, to navigate the waters of their spiritual journey. They are building a faith of their own. Don't find comfort solely in knowing that they have been in the church building when the doors were open. Embrace the opportunity to help them craft a faith of their own. It will serve them well for years to come.