---
3 Steps to Help Your Homeschooler Turn their Interest into their Career
A friend recently called me to ask about career options for her son — he's incredibly interested in "weather stuff" and has been charting weather since he was about 10 years old, amounting to 6 years worth of detailed weather charts. My friend wanted to know what she could do to help him explore career options based on this interest.
One of the inspiring benefits of homeschooling is the ability to give your kids the freedom to follow their passions and interests. The flexibility that comes with homeschooling can allow your high school student to immerse themselves in areas of study that may not be available to traditional high school students.
But many parents wonder how this freedom translates into finding a career as an adult.
Here are 3 steps for turning those interests into a meaningful career.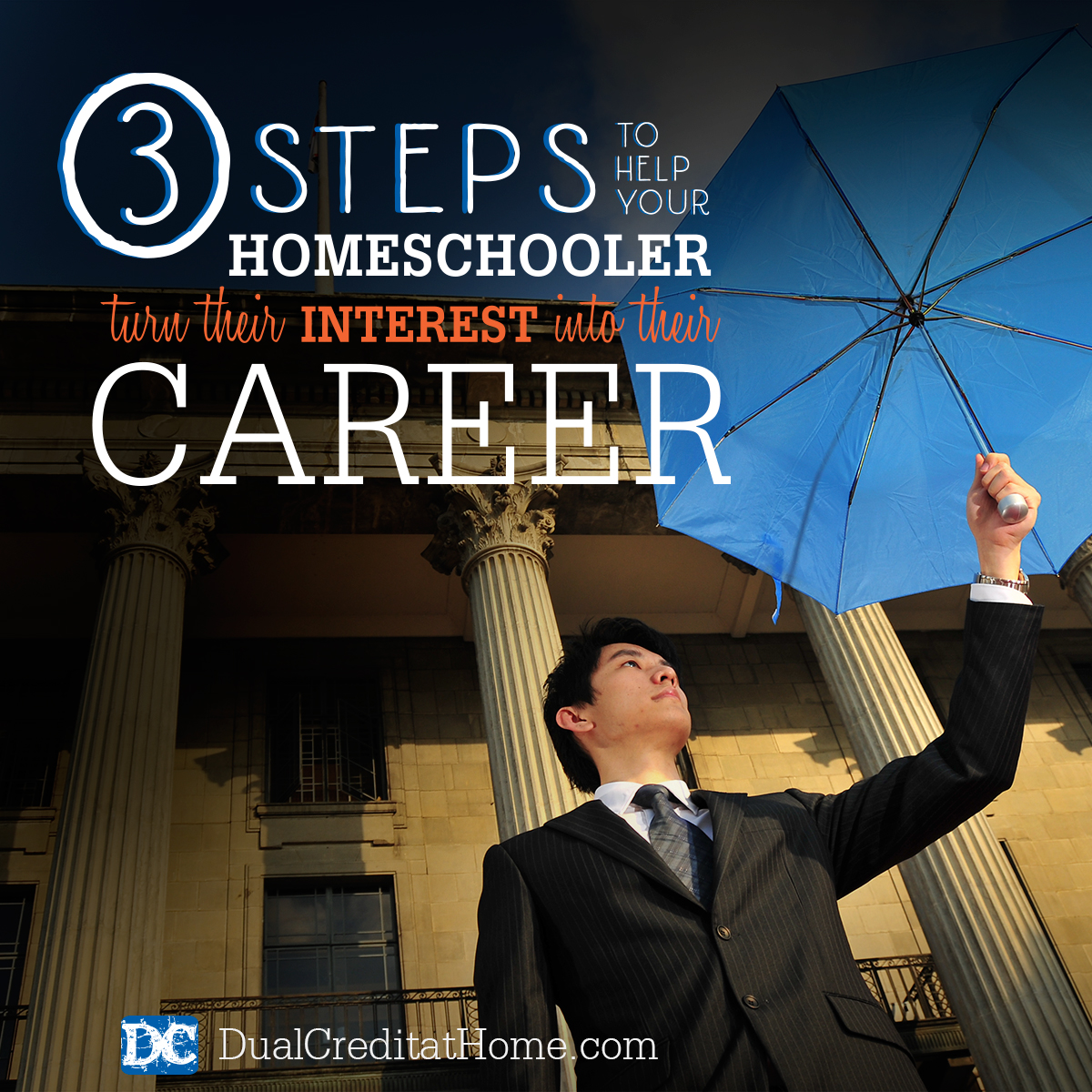 1. Learn What Careers Exist Within Your Teen's Range of Interests
I suggested making a list of all the weather organizations nationwide, maybe 8 to 10 of them, and then visiting each website to do some quick research. I also suggested she click on the "careers" tabs on those websites to learn what job titles are available. I knew she'd then be able to see educational requirements for those specific job openings. From there, I suggested that my friend visit the websites of major universities to learn about the class requirements for those specific degrees. This same process could be applied to most of the interests that our kids have.
I'll show you how this works in real life. Based on the above example, I did a quick Google search on "weather organizations" and immediately came up with the National Weather Service as the top weather organization in the USA. I clicked through to weather.gov and scrolled to the bottom where I clicked on "career opportunities."
2. Look Up Job Openings in Fields Related to Your Teen's Interests
Job openings on the various weather sites that I searched included positions for meteorologists and hydrometeorological technicians. I found out that most weather-related careers require a Bachelor of Science with a certain amount of credits earned in atmospheric science.
Once you have a list of careers in mind, you can visit different job forums and websites to get an idea of what's out there for employment opportunities. The Bureau of Labor Statistics is a great website for finding statistics for different careers. You can look at projected growth, potential earnings, and educational requirements for a variety of career choices.
3. Research Degree Requirements in University Catalogs
Once you've made a list of different career options and researched employment opportunities, it's time to figure out how to obtain a degree in the various fields that you've researched. You can start by searching "best colleges for (chosen career)." Then you can search online catalogs on the college websites to learn what classes are required for a degree in that field. Reading the class descriptions will help your teen figure out if it's really something they'd like to study more formally.
You can follow these same steps based on your own teen's interests, searching for photography organizations, animal welfare organizations, etc. In most cases, there will be at least a handful of different career choices to go along with whatever your teen happens to be interested in.
Even if your teen doesn't decide to pursue a career based on their high school interests, researching careers is a great way to give them a taste of what's out there, and encourage them to think seriously and critically about their future.