---
Why Your Family May Not Need College Scholarships
The elusive college scholarship that promises a free ride to your teen's top school is the dream of every hopeful parent, but how realistic are your teen's chances of winning one?
Many websites would have you believe that thousands of dollars in scholarship money goes unclaimed each year, but what you may not have noticed is that most of the sites making these claims are actually selling a product to help students find or get scholarships.
College scholarships are certainly out there, but are they worth the trouble of finding, researching, and applying to win? For some degree paths, they certainly are! But there are many degrees and majors that your teen can choose to complete using primarily credit-by-exam so that their overall college cost is so far below the traditional cost that scholarships are not needed.
Here are some interesting facts about college scholarships and why your teen may not need them after all.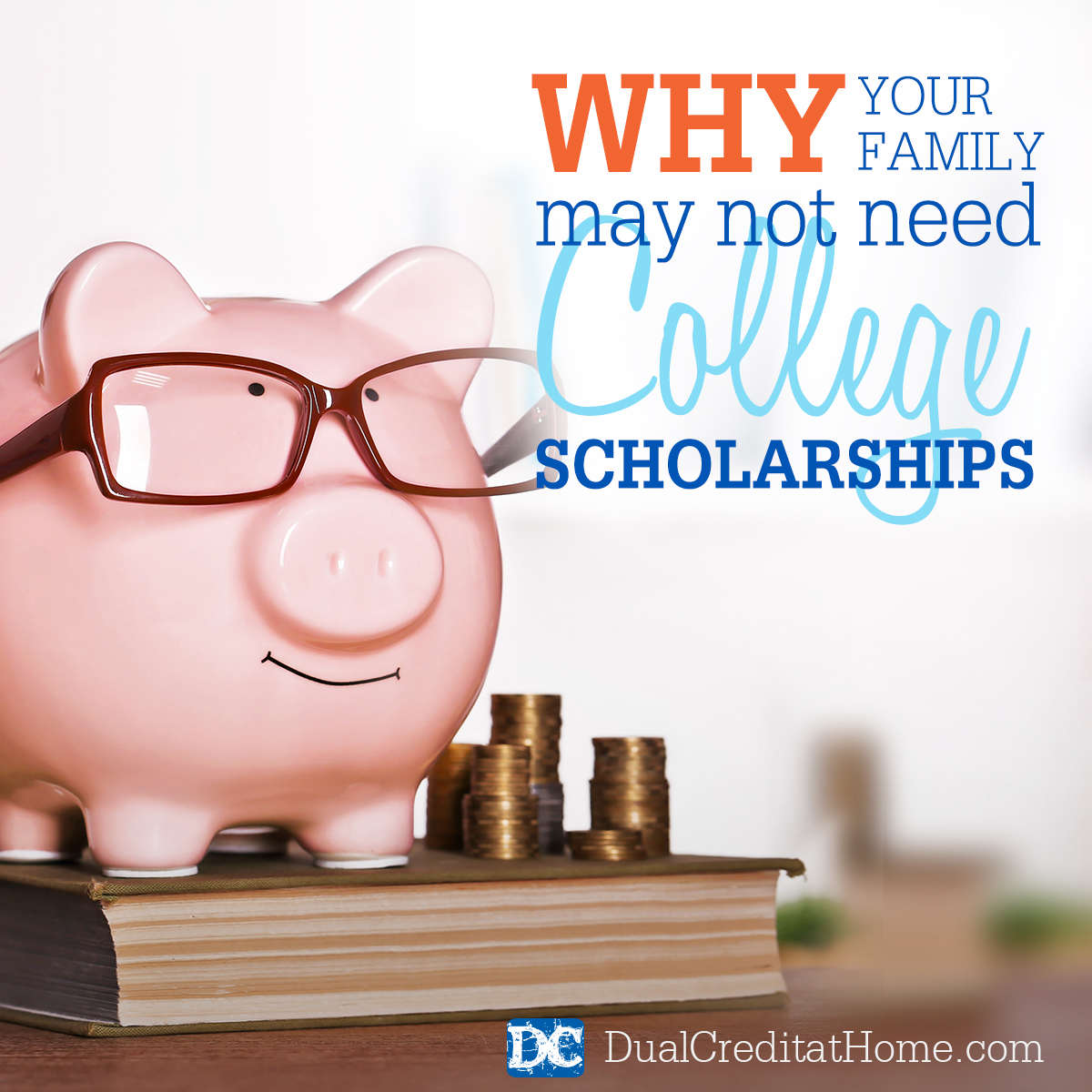 The average scholarship award for a four-year institution in 2011 was between $7,270 and $11,870. Sounds pretty good, doesn't it? These awards are actually just a small fraction of a student's college tuition — parents or students will usually pay between $16,910 and $25,570 per year to attend college, more if they are applying to out-of-state or private colleges.
Parents and teens spend an enormous amount of time researching and applying for scholarships for a very small return. Scholarships.com suggests that students apply for two or three dozen scholarships in the hopes of receiving one or two.
Many students have been led to believe that if they are really bright, work hard, and excel on their SATs, they'll be a candidate for a full ride to the school of their choice. While this is quite an aspiration, students have a slightly better chance of a free ride as winning the lottery. According to CBS News, just. .3% of college students have their full cost covered by scholarships.
Why Your Family May Not Need College Scholarships
The cost of a college education has skyrocketed over the past few years, and competition for scholarships can be tough. That's why many students are choosing alternative methods to obtain their college degrees. Credit-by-exam allows students to earn college credits by passing college-level tests in certain subjects.
At Dual Credit at Home, we prepare students to take CLEP and DSST exams in 13 subjects, allowing them to earn up to 51 college credits toward their degree. Credit-by-exam reduces the cost of a college education significantly — to about $2,500 per year, or $10,000 for four years.
With savings like that, it's worth considering whether your teen should pursue scholarships at all or actually pursue their degree in a more cost effective way.
When an accredited college degree (such as an English major or a History major, etc.) can be earned for around $10,000 then the overall cost is far less than if your teen had received even double the national average in scholarship awards. It's a college option definitely worth considering!