High School & College at the Same Time
Our Study Plans guide your student through 13 college-level CLEP and DSST exams to meet both high school and college core requirements. These exams can earn your teen up to 51 college credits while saving thousands of dollars and years in school.
We deliver the Study Plans weekly by email over 49 weeks with time built-in for testing and breaks. Each Study Plan contains five days of assignments in one to two subject areas at a time. Want to go faster or slower? You can adapt the pace to meet your student's unique needs.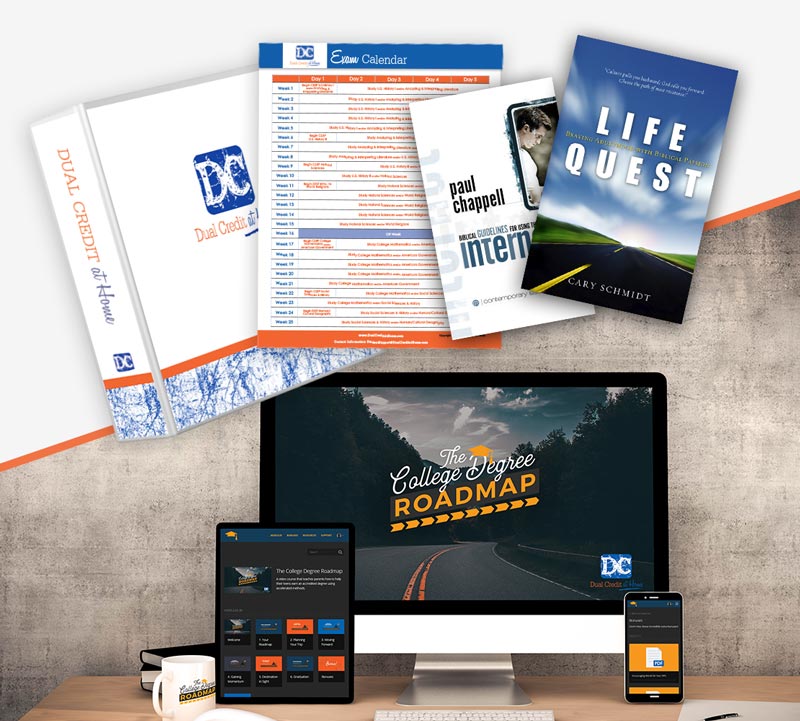 We're Here For You
Our team is with your family each step of your dual credit journey! We provide complimentary help by email, live chat, live webinars, and our private Facebook group.
Every family also receives bonus access to our comprehensive video course, The College Degree Roadmap. This course guides you from zero credits to an accredited bachelor's degree! We even give you example degree plans to help your students choose the additional exams needed to earn their remaining credits.
How Dual Credit at Home Works
Enroll your student anytime and begin earning high school and college credits at home!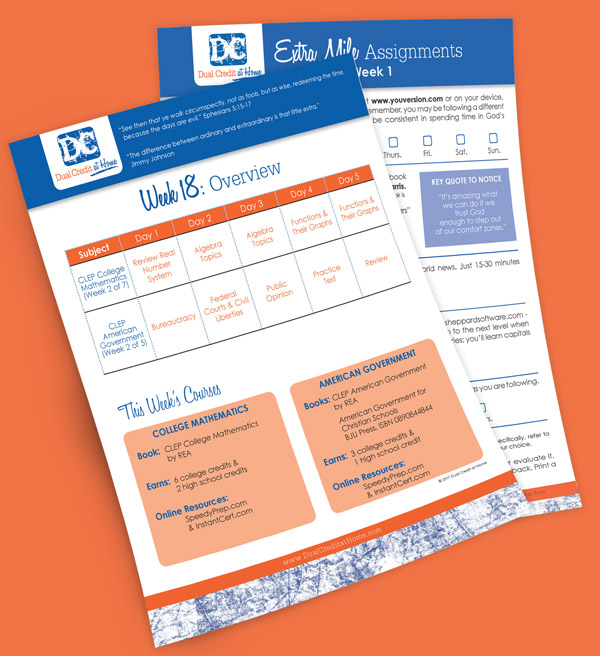 We Care About
More

Than Just Academics
Every Study Plan comes with a bonus list of Extra Mile Assignments. These optional assignments help teens develop and grow in areas like . . .
Reading through the Bible Chronologically

Additional Reading for Personal Growth

Keeping up with Current Events

Learning World Geography

Following Blogs

Essay Assignments to Build Writing Confidence
Ready to dive into the details?
Our free online workshop answers your questions.