Do you want to help your teen save time and money on their college degree? CLEP exams can save your family thousands of dollars! But before you get started, check out our list of six tips for passing CLEP exams.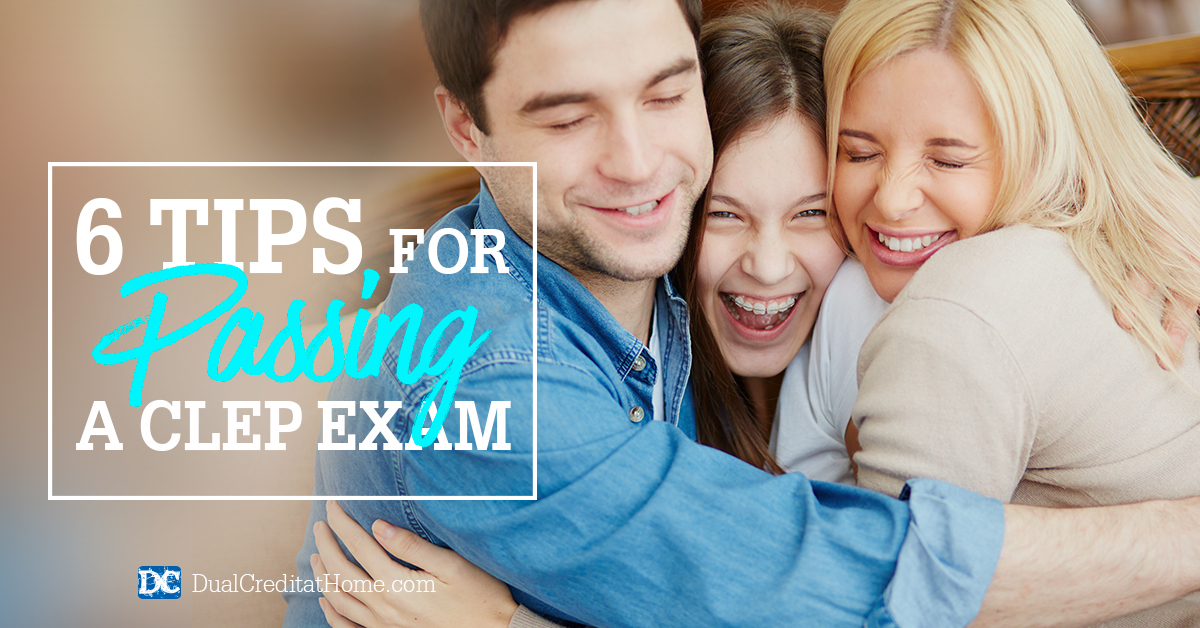 1. Start Off Right

Before taking a CLEP exam, make sure that your teen has a plan for completing their general education requirements or even a complete degree. While tests can be taken randomly, knowing how these tests fit into an overall degree plan will help save you time and money by maximizing the college credits. Also, if your teen already has a school in mind, contact the school about their CLEP policy so you know which tests can count toward their degree.
2. Schedule the Exam in Advance

This gives your teen a deadline. Realistically, between the subjects your teen is already studying and everything else that's going on in your family's lives, promising yourself that you will schedule the exam the minute you get the chance may not work. Look at your calendar and pick a target date. You'll be glad you did it!
3. Get a Good Study Guide

Take advantage of the wealth of information available to help your teen study. You can purchase a study guide for the exam at many online or retail booksellers. Or, if you would like a comprehensive guide for completing 13 CLEP and DSST exams that help fulfill general education requirements, look into Dual Credit at Home. Our 49-weeks of Study Plans are helping teens around the world earn college credits in high school!
4. Join a Study Group

Your family can connect either online or in-person with others who are familiar with the subject whether they have taken it as a college course or passed the exam. Have your teen keep a notebook just for this CLEP exam and jot down questions for the group.
When you purchase Dual Credit at Home's Study Plans, you gain complimentary lifetime access to our private Facebook group community so you can ask questions, get feedback, and learn from other families who are taking CLEP exams.
5. Don't Be Afraid to Request an Accommodation for a Disability

A growing number of students and adults suffer from attention deficit disorder, mild to severe learning disabilities, or a number of other disabilities that can affect the ability to answer questions correctly even after having studied for hours. Be sure to request any testing accommodations that your teen needs when you register for the exam.
6. Before The Exam

A week before your teen's test date, log in to your College Board account and make sure to read about what items they may or may not have with them during the test. Also, have them start eating more fruits and vegetables and training their body to get enough sleep. Trying to go to sleep at 9 p.m. the night before the exam when you're used to later nights is hard.
CLEP exams are a wonderful way to kickstart a college education. These practical tips will help you succeed, but remember the most important part of the process is the hours of study time.
Uncertain of where to start, what books to purchase, or exams to take? Attend my free workshop online to learn more about how Dual Credit at Home can help your family!
Get Becky's Weekly Newsletter on Homeschooling High School
We will never sell or share your email address.