---
Which Colleges Accept CLEP Credits?
As you consider CLEP exams for your teen, do you know which colleges accept CLEP credits? This article will help you find out.
BONUS RESOURCE:
Get our
free dual credit e-book
to learn how our family used CLEP exams to save over $300,000 on college degrees!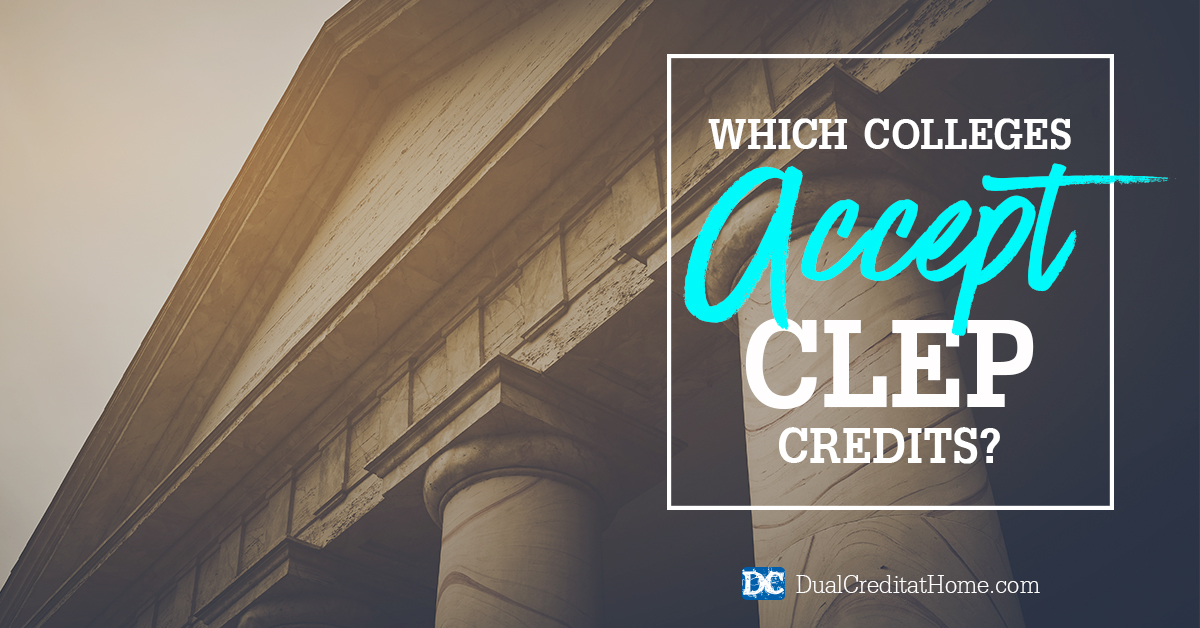 CLEP exams are a well-known method of testing out of college courses. They are often taken by students who have a firm grasp of the subject matter through self-study or an alternative class.
It's similar to the College Board's AP exams, although there is a broader spectrum of CLEP exams than there is of AP exams.
There is no universal method to determine which colleges accept CLEP credits. There are also some nuances for new students to consider. If your teen already knows the college they want to attend, it's always a good idea to check the school's policy in advance.
The most common method of checking whether a college accepts CLEP exams is through the College Board's website, located here. This is often a good source, and it has detailed information about minimum scores. Many schools will only accept a subset of CLEP exams offered, and this portal lists the exact exams each college will accept, as well.
However, the College Board's information is sometimes out of date due to colleges' constantly changing credit evaluation policies. Some colleges offer a page on their website to check whether they accept CLEP credit.
Of course, some colleges don't list CLEP information on their websites. Don't get discouraged if this happens! Simply call the registrar at the college your teen is interested in attending and ask.
FREE ONLINE WORKSHOP:
Discover how your teen can use CLEP exams to earn an accredited degree during high school!
Register now!
Some colleges often do not post exact CLEP scores accepted because they don't want to be locked in to accepting certain scores or exams on a universal basis. Other colleges will grant placement into courses from a CLEP exam, but they will not offer the credits that correspond to the CLEP exam.
Typically, the College Board combined with colleges' websites should be enough. In some cases, you may have to also call the registrar, but all things considered, checking on whether a college accepts CLEP exams for credit should be a breeze!