---
Planning for Your Time Off
As a homeschool mother, I look forward to our time off. I long for the mornings we sleep a little later and then jump into independent projects or activities for pure enjoyment. A break from the grind of daily school work is a relief for everyone.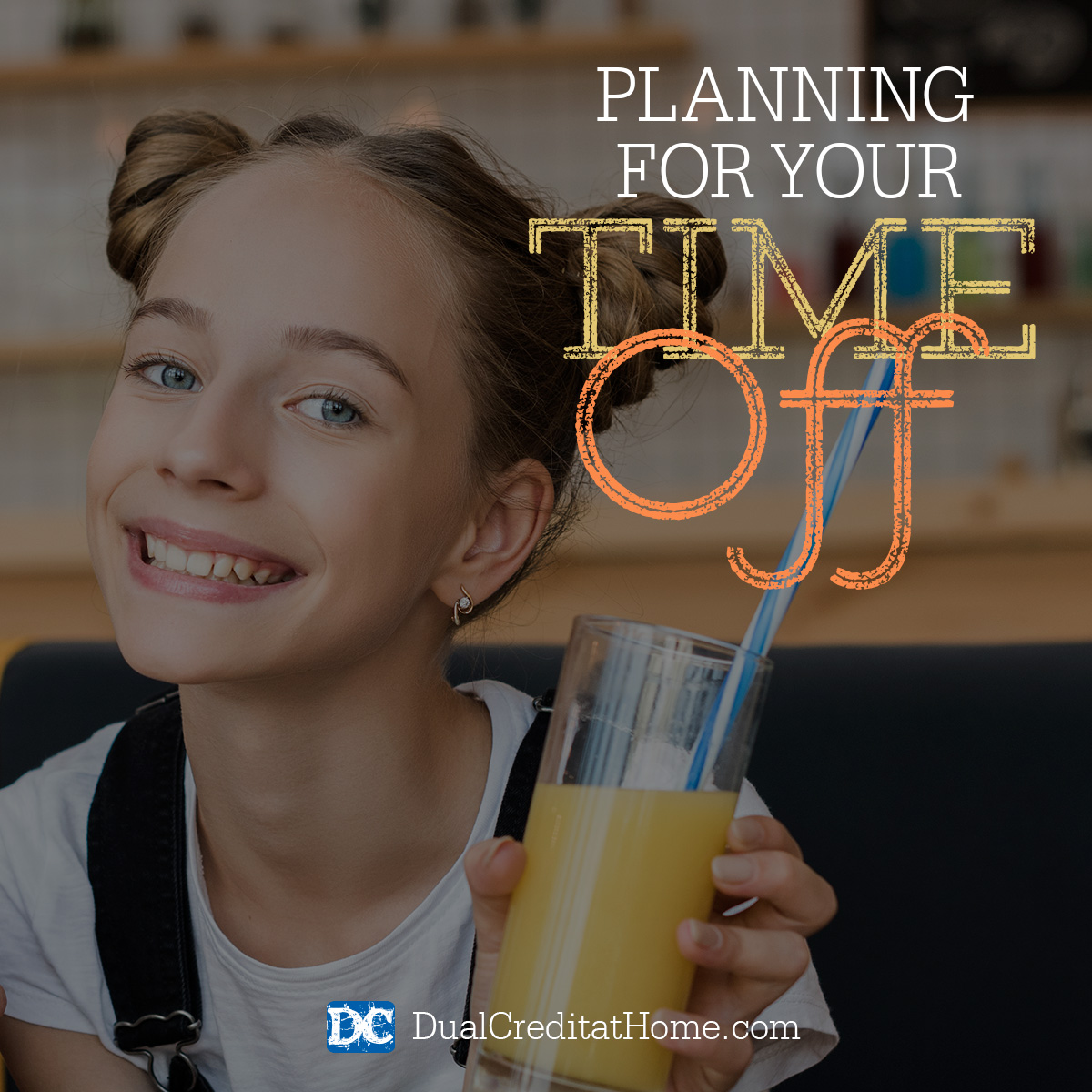 Careful planning of those projects will keep boredom from setting in. Here are 4 ideas to help you survive your next homeschool break!
Plan a progressive dinner. If you've never participated in a progressive dinner, you are missing a treat. Progressive dinners are traditionally designed for each course, which consists of appetizers, main meal and then dessert, to each be enjoyed in a different home.
Your family can enjoy the same fun in your own home. Plan your progression to span the entire afternoon or evening, assigning each course to a different child. The excitement of planning and preparing their own creation will keep them busy, but also provide a little educational boost!
Allow your child to re-arrange or organize their room. Do you have a child that enjoys a clean, organized room? Yes! It is possible to teach organization. A break from school, allows for a time of temporary disorganization.
Culling through clothes they've outgrown, boxing up discarded toys and electronics, and going through old books will also teach your student about the blessing of donations. Returning to school is always more pleasant when the books are easy to find and rooms are neat and organized.
Make it a marathon. I am not a runner, not even close, but our family loves movie marathons. Consider planning an activity marathon of your own. Movies, board games, and video games are easy things to plan a marathon time around.
Invite a group of friends, have everyone bring a snack to share and their favorite board game or video and enjoy a day of just hanging out at home. Remember, just because your children plan a marathon event, doesn't mean you have to spend the day playing waitress.
Pass the majority of the hosting on to your children, and invite a couple of your own friends over throughout the day for coffee and conversation.
Plan a daytime scavenger hunt. Sometimes during time off from school, it's nice to get out of the house. A fun way to spend some time outside is to plan a scavenger hunt.
Depending on the ages of your children, the hunt can be for tiny things from the yard or, for teens, a photo scavenger hunt around town. Hunt in the yard for things that are common like rocks of a certain size, leaves by color, or insects if you are hunting in the spring. Should you decide to do a photo hunt around town, try dividing into teams.
Each team can take photographs by a clock at a selected time, getting an ice cream cone at a local ice cream shop, or going down the slide at each of the city parks. The sky's the limit when thinking about all the photo opportunities in your town.
End the hunt with a simple meal like sloppy joes or stew and a slide show of all your photos. If you are dividing into teams, have a prize for the first to complete the challenge!
Time off is a treasure that should be nurtured and enjoyed. By design, the goal is to enjoy a break from your normal activities so that when you return you are refreshed and ready to begin again.
Whatever your break involves, take a little time to plan activities that will create memories for a lifetime. Enjoy your time together!