Are you planning to take the CLEP History of the United States I exam this year? This exam covers the period of early exploration and colonization (1500) through 1877.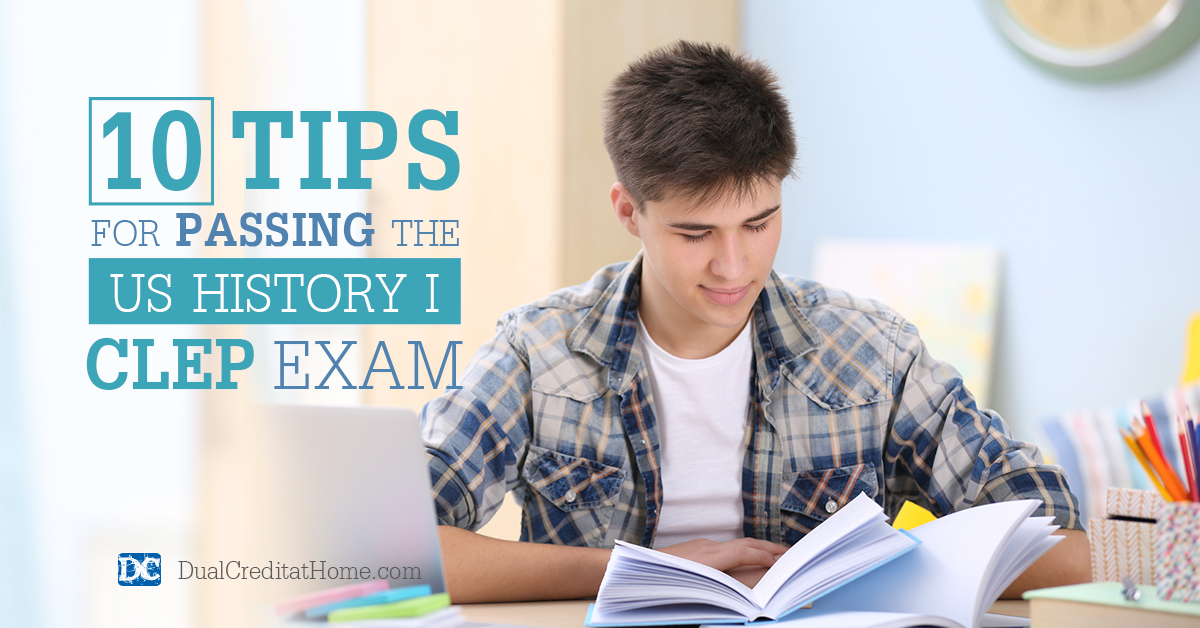 There are 120 questions on the test, with most of the questions dealing with the period between 1790 and 1877. Here are ten tips for acing your US History I CLEP Exam.
Read the overview on the college board website – The College Board website gives a pretty good overview the exam, including the time period and topics covered and the types of questions you'll be asked on the test. It's a great place to start when formulating your study plan.
Related Article: U.S. History I CLEP Exam: What to Expect
Know what you need for a passing score – The American Council on Education (ACE) recommends a passing grade of 50 or above to obtain college credits for this CLEP exam. This is equivalent to a C in the corresponding college course.
Give Yourself a Firm Deadline – As soon as you know you want to take the US History I CLEP exam, call your local testing site and schedule your test. Having a firm deadline will give you an end goal and help you study better.
Make a plan and a schedule – If you read the overview of the exam, you have a pretty good idea of what you need to cover. Because you have a test date, you also know how much time you have to study. Now it's up to you to create a plan and a schedule that will allow you to prepare adequately without stress and anxiety. If you are enrolled in Dual Credit at Home, the Study Plans and study schedule is already in place. All you have to do is follow them.
Use study materials that are specific to the exam – An official CLEP study guide will allow you to make the most of your time without learning dates, facts, and historical data that you don't need. You can purchase study guides on the College Board website.
Study a little bit every day – To master the material, it's important to study every day. Another benefit of studying this way is that you won't ever be overwhelmed with information overload.
RELATED: Get our free e-book to learn how our family used CLEP exams to save over $300,000 on college degrees!
Find a study buddy – Studying with someone else is a great way to master the material, especially since much of the US History I exam covers historical facts and dates, which require memorization. You can even trade off with a sibling or friend and help THEM study for something in return!
Take some practice tests – As your test date draws near, it's time to up your game. Take at least one timed practice test, and your score will reveal the areas which may still need some study.
Don't cram the night before the test – In fact, don't even go over your material the night before. Focus on eating healthy, getting some exercise, and getting to bed on time. If you've planned ahead, then you are ready for this exam!

Answer every question and don't second guess yourself – Read through each question carefully, answer it to the best of your ability, and then move on. Usually your first guess is the correct one.
You may never feel 100% prepared for your CLEP exam, but if you've planned ahead and taken time to know the material, you'll be well on your way to acing your test and earning college credits for your hard work.
Get Becky's Weekly Newsletter on Homeschooling High School
We will never sell or share your email address.