Is your homeschool teen close to high school graduation? It's time to start working on a homeschool diploma!
A high school diploma is a document that verifies that your teen has completed the courses and credits required to graduate. Traditionally, schools provide these for their students, but there are several ways a homeschooled student can obtain a high school diploma.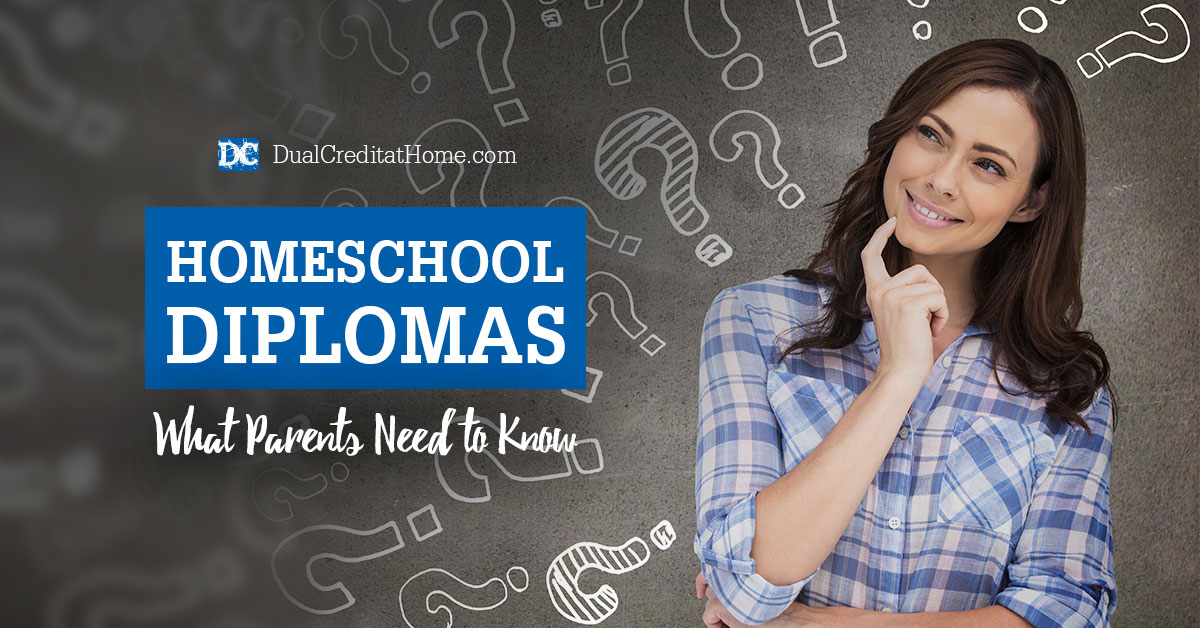 In most cases, public school districts do not provide diplomas to homeschooled students. But in certain states, homeschooled students may be permitted to request a diploma from the state school board. If you want a diploma issued this way, check with your state's school board for the requirements set for homeschooled students.
Virtual schools, correspondence schools, or public online high school may also issue diplomas from their respective institutions if your student has been enrolled in their program during high school.
But most often, parents who are homeschooling their children are able to issue their own diploma that they create themselves.
In many states, your homeschool is seen as an independent institution of education. The diploma that you issue shows that your teen has completed the course requirements that your homeschool institution set.
Most employers, colleges, and universities will accept homeschool diplomas as evidence of high school graduation.

Parents can create their own diploma through a template or their own design. There are also services that sell diplomas online to homeschooled students. These diplomas allow parents to put their child's information into a template and the service will print the diploma.
It is up to the parent which method they choose, but all diplomas should look professional.
Don't forget that the words "high school" need to be printed on the diploma. Most homeschools do not have the words high school in their title, which is not the case for typical high schools. Use clear language that states that the document is a high school diploma in order to avoid confusion.
As you work on the homeschool diploma, make sure you include the following information:
– Your student's full name
– Appropriate wording that states that your student is being granted the diploma
– The name of your homeschool
– The date you are granting the diploma
– The location (i.e., city and state) where the diploma has been granted
– The signature of the person who has conducted the homeschooling
Keep in mind that a high school diploma isn't designed to be a substitute for a high school transcript. Create both documents for your teen.
The high school diploma certifies that your teen completed high school, but the transcript highlights your teen's academic achievements during high school.
Have questions about creating a high school transcript? Attend our free homeschool transcript workshop and you'll receive our free high school transcript template!
Get Becky's Weekly Newsletter on Homeschooling High School
We will never sell or share your email address.