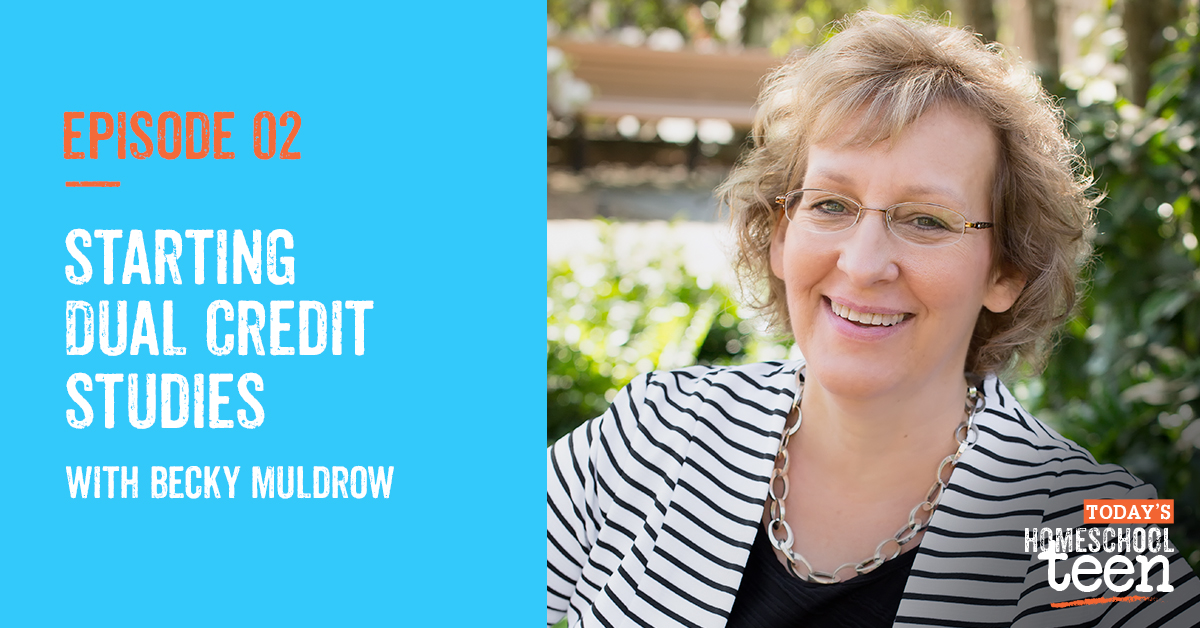 How can you prepare your young teen for dual credit studies? What challenges will families face as they prepare for the high school years?
Listen in as Becky Muldrow, Dual Credit at Home's founder, shares from her years of experience with dual credit and successfully graduating seven homeschool high school students.
About Becky Muldrow
Becky Muldrow is the founder and creator of Dual Credit at Home, a 49-week study program that helps students of all ages pursue an accredited bachelor's degree by earning credits by exam. Becky, wife and homeschool mother of 10, used this system successfully with her own children and eagerly shares her technique of earning accredited degrees while still in high school, with families across the nation. Becky looks forward to helping high school students not only reach but exceed their academic goals.
Show Notes
Becky's "How to Earn a Bachelor's Degree during High School" Workshop
Becky's "How to Compile an Impressive High School Transcript" Workshop
Becky's Free Dual Credit E-Book
Subscribe to the Today's Homeschool Teen Podcast


Additional directories: Spotify | iHeart Radio | Stitcher
Get Becky's Weekly Newsletter on Homeschooling High School
We will never sell or share your email address.