College Level Examination Program (CLEP) exams can help give your teen an advantage when starting college. Gaining college credit for knowledge gained in high school is an ideal way to save money on college costs and eliminate the need to repeat coursework that was already covered during your teen's high school career.
However, it is important to understand that high school students do sometimes fail CLEP exams. If your teen has recently failed a CLEP exam, follow these tips to ensure a more successful retest.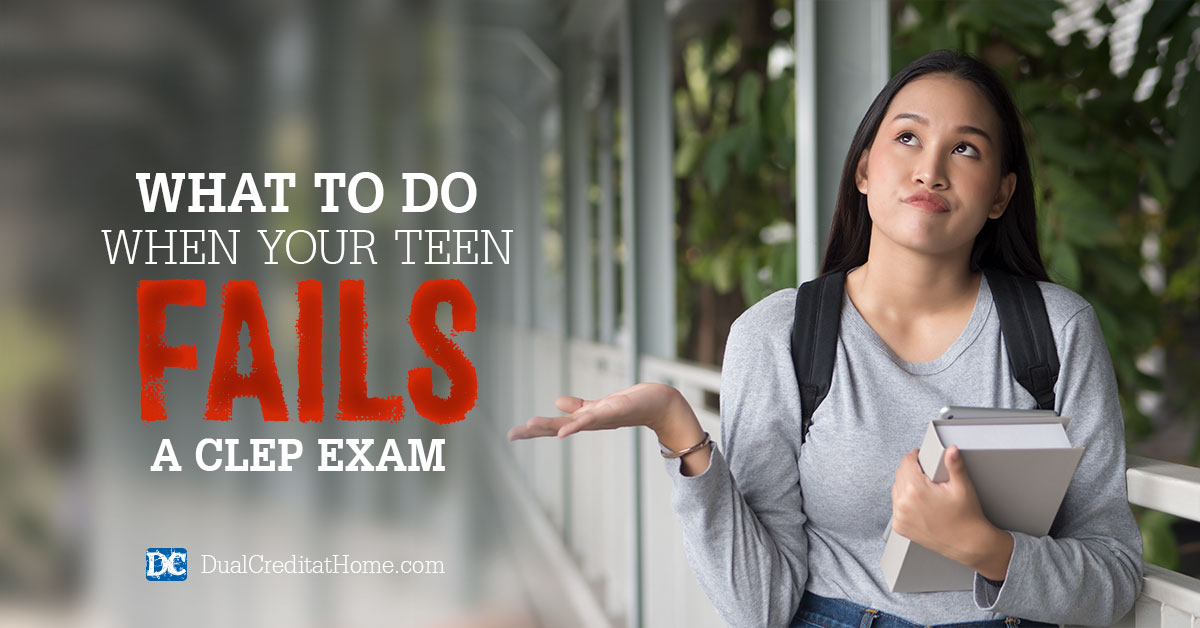 1. Understand the Score
CLEP exam scores range from 20 to 80. Colleges are able to set their requirements for minimum scores needed to gain college credit, so it is important to check the requirements for the college your teen will be attending.
The American Council on Education provides colleges with a general guideline on the recommended minimum score to use. Most subjects have a recommended minimum score of 50, but there are exceptions that make it essential for you to research the specific requirements of your teen's chosen college.
2. Reevaluate Your Teen's Knowledge
While many parents feel inclined to encourage their teen's desire to take a CLEP exam, you may want to reevaluate your teen's knowledge in a particular subject area prior to scheduling a retest. Teens who are overly ambitious may attempt testing in a subject they have not sufficiently covered in high school. If your teen is determined to sit for another test in the same subject, the tips below will help you prepare your child for their next attempt.
3. Stick to a Study Routine
Your teen may still be learning how to effectively study for major exams. CLEP exams are often the first exams teens take that have a significant impact on their academic future. Sit down with your teen to talk about the types of study habits they utilized prior to the first try. Be sure to schedule the next exam far enough in the future to give your teen time to implement a new study program.
4. Use CLEP Study Guides
If you thought that your teen could study from just a general textbook or subject study guide, be sure to invest in a CLEP-specific guide before scheduling a retest.
Study guides that cater to the CLEP exam are designed to present information and practice exercises in a format that mimics the actual exam. When you opt for a CLEP study guide, your teen will gain familiarity with the exam format prior to sitting for the test.
You can also consider enrolling your teen in Dual Credit at Home, which provides daily Study Plans and a private Facebook group.
5. Check the Retest Requirements
After receiving notification that your teen has failed a CLEP exam, you may be eager to schedule a retest and get started on a study program. However, it is important to note that there are waiting periods in place when it comes to retesting for the same subject.
Your teen cannot retake a CLEP exam for the same subject within three months of a previous test attempt.
You can help your teen go into their retest with confidence by investing in CLEP-specific study materials and encouraging your teen to dedicate time to studying before the new test date arrives. By following the tips outlined above, you can improve your teen's chances of succeeding.
Have a question about a CLEP exam? Let us know—we are happy to help!
Get Becky's Weekly Newsletter on Homeschooling High School
We will never sell or share your email address.