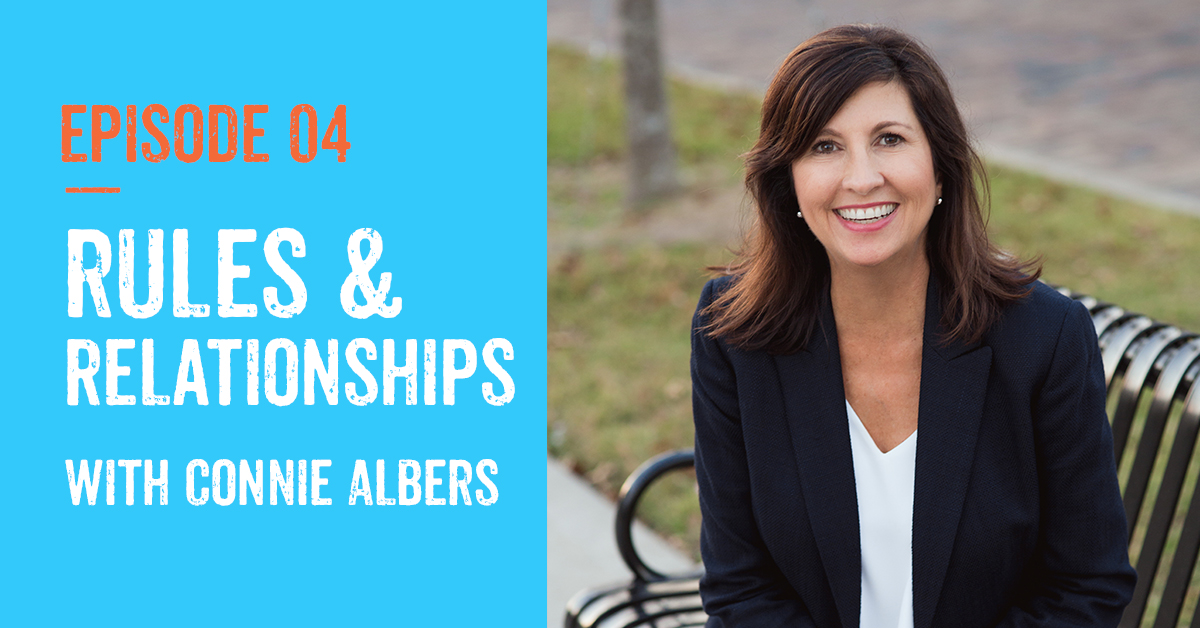 Connie Albers, author of Parenting Beyond the Rules, shares her personal experience in dealing with her teens when it comes to rules and screen time. Plus, she gives practical insights on what life can be like after you are done homeschooling.
About Connie Albers
Connie Albers has spent much of her adult life as a homeschool mom and mompreneur with an outreach and ministry to parents through her speaking and various leadership roles.
Balancing her roles as a wife, speaker, homeschooler, PR consultant, and active volunteer, she has learned to discover resilience and joy within the stop and go of life. She is a respected leader, social media enthusiast and trusted mom who understands the challenges of balancing the demands of life, work, and homeschool.
More recently Connie is the author of Parenting Beyond the Rules by NavPress. In her book, she shares practical examples and positive approaches to parenting today's teenagers. Her enthusiasm for helping moms and small businesses navigate social media led to her taking a post at Social Media Marketing World. Connie's mission is to paint pictures of possibilities using the colors of grace, joy, love, confidence, and humility.
Connie and her husband, Tom, have been married 34 years and have homeschooled their five children, all of whom continued their studies and graduated from the University of Central Florida. She is an author, speaker, a spokeswoman, and owner of ConnieAlbers.com.
Show Notes
Purchase Parenting Beyond the Rules
Subscribe to the Today's Homeschool Teen Podcast


Additional directories: Spotify | iHeart Radio | Stitcher
Get Becky's Weekly Newsletter on Homeschooling High School
We will never sell or share your email address.