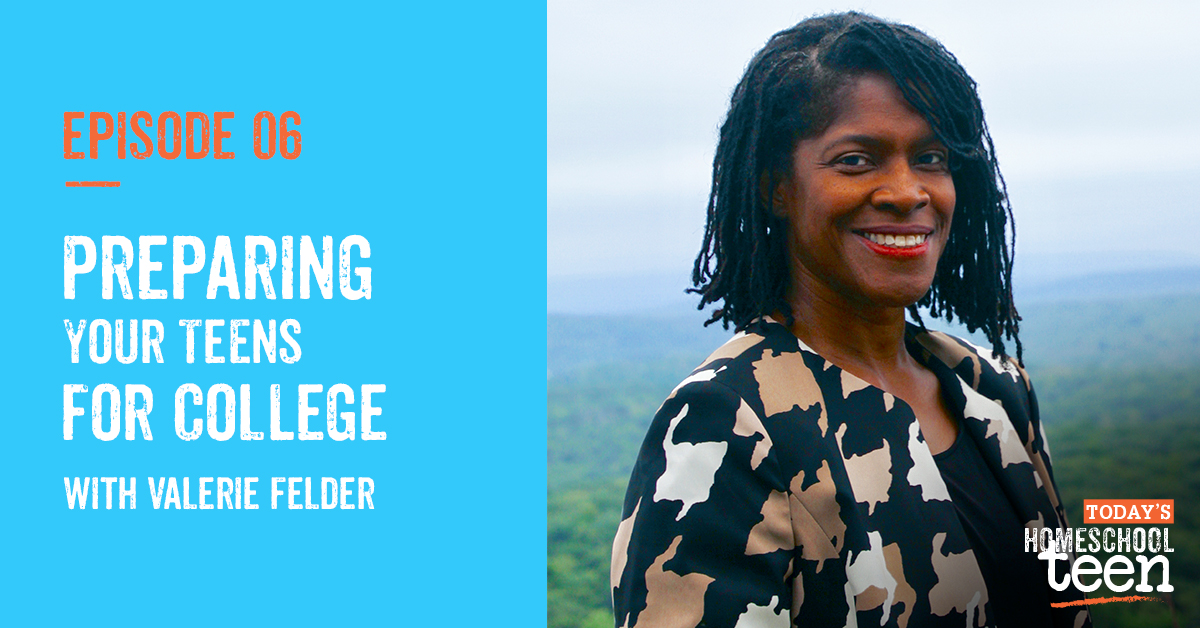 Valerie Felder shares from her experience as an author, military veteran, speaker, and a homeschool mom. Now in this conversation, we're going super-practical.
We're talking about preparing teens for college, helping them make wise decisions, and, most importantly, how parents can pray for them.
(Note: this episode was recorded in a bookstore, so the audio has some background noises.)


About Valerie
I daily ran home from school, a little girl trying to get to and from school while living in a Chicago ghetto.
Were it not for my parent's love and commitment to keep my eyes and heart on the better aspects of life, I would never have graduated a valedictorian from my high school and then with a math degree and Air Force officer commission from the University of Michigan.
But college was difficult for me as I saw how my preparation did not prepare me as well for life and higher level academics as I had thought.
I was determined to one day help my own children not endure unnecessary struggle academically, as I had in college – and also to live in a much safer environment than I had encountered outside of home. With my own children, I also felt the need to supply Biblical truths into their daily instruction.
The outcome has been for five of my nine to graduate high school into quite productive lives. Four are still schooling at home, with me now in my 27th year. Although I may not agree with all their life decisions (which is not what I was called to do), I enjoy knowing I answered the call to supply them like no other.
I did it my TUFF Mama way – full of loving order and family core values that carries us through to this day.
Show Notes
Valerie Felder's Facebook Page
Subscribe to the Today's Homeschool Teen Podcast


Additional directories: Spotify | iHeart Radio | Stitcher
Photo of Valerie Felder courtesy of Janaya Felder
Get Becky's Weekly Newsletter on Homeschooling High School
We will never sell or share your email address.