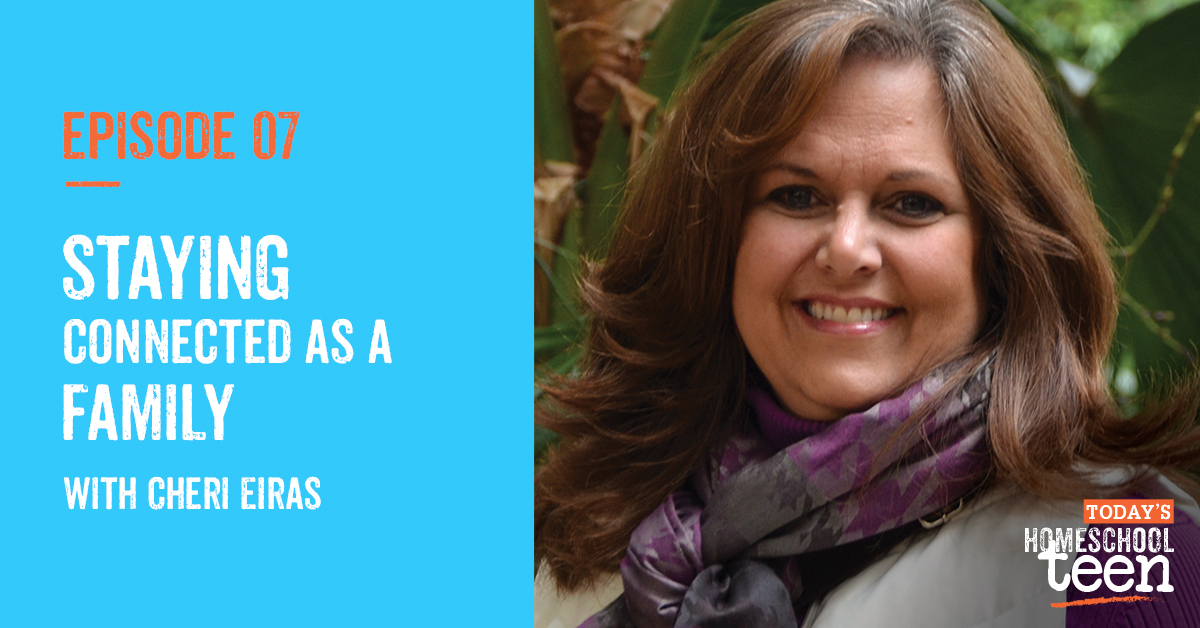 Cheri Eiras is a writer, speaker, pastor's wife, and a former homeschool mom. She joins us on this episode to talk about staying connected as a family and planning meaningful times together.
About Cheri
Cheri Eiras is a freelance writer and speaker from Burns, TN, just west of Nashville.
Her husband, Mike, is a pastor and an online professor for Liberty University. They have served in church ministries for over thirty years. Cheri loves to teach God's Word. She has worked with women, teens, ​and children.
She and Mike have two grown sons and recently added a new daughter-in-law.
Show Notes
Subscribe to the Today's Homeschool Teen Podcast


Additional directories: Spotify | iHeart Radio | Stitcher
Get Becky's Weekly Newsletter on Homeschooling High School
We will never sell or share your email address.