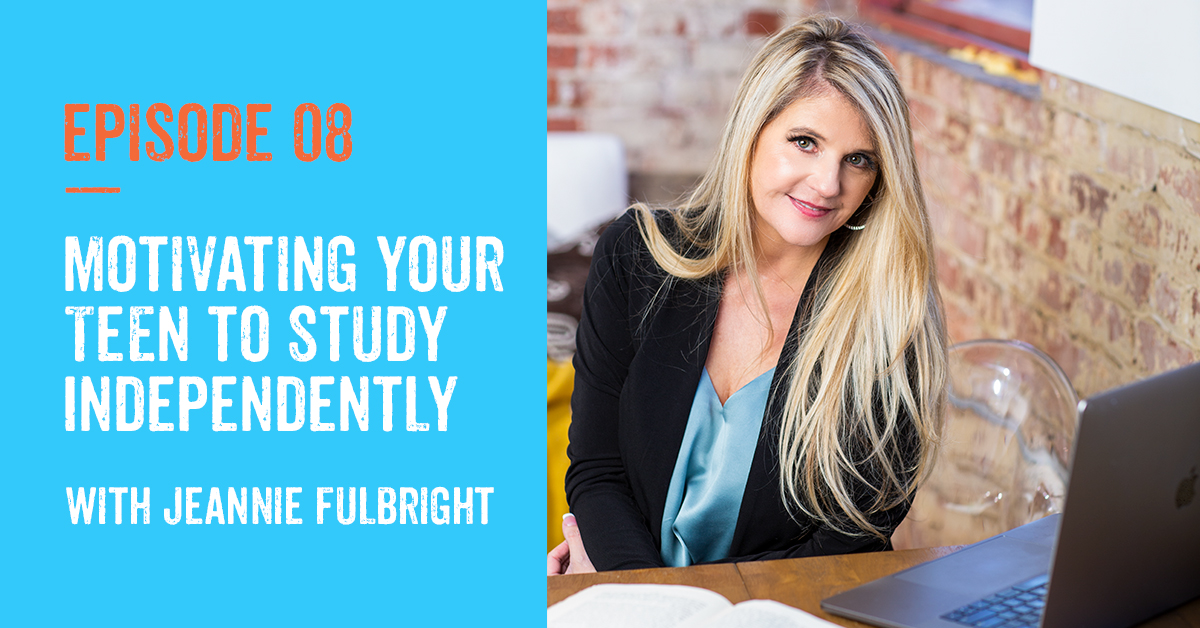 In this final episode of Today's Homeschool Teen's pilot podcast season, Jeannie Fulbright shares about learning disabilities, teaching your kids to study independently and motivating your teens.
About Jeannie Fulbright
Jeannie Fulbright is a homeschool mother, Certified Christian Life Coach, author and speaker. Her oldest child graduated Magna Cum Laude from the University of Georgia, where she and her two brothers all attended on scholarship. Her youngest will be joining her brothers at UGA this fall (where she will also be attending on scholarship)
Jeannie's earned her bachelor's from the UT-Austin and her master's from Fairfield University. She and her husband Jeff, a practicing lawyer, live in Atlanta, Georgia. Jeannie is the author of Apologia's Young Explorer science series: Exploring Creation with Astronomy, Botany, Chemistry and Physics, Anatomy and Physiology, Zoology 1, 2 and 3, as well as a high school college prep manual: My Road Map to College and Career which she authored with her husband (available this summer from Apologia).
Visit Jeannie's website www.jeanniefulbright.com for articles, encouragement, and to learn about her books.
Show Notes
Subscribe to the Today's Homeschool Teen Podcast


Additional directories: Spotify | iHeart Radio | Stitcher
Get Becky's Weekly Newsletter on Homeschooling High School
We will never sell or share your email address.