Everyone's life has been thrown for a loop in the past few months with local businesses closing and social distancing rules in effect. Life might feel intense right now for you, and the rest of the family. But you can make it smoother with some of these tips.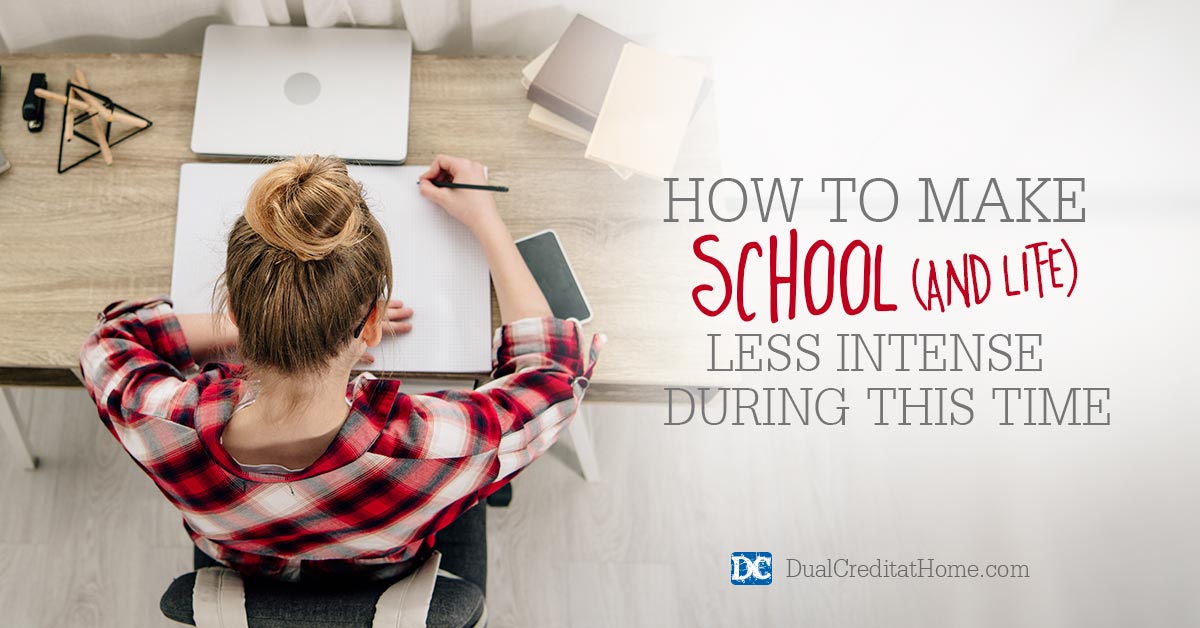 1. Be flexible.
Does your child have to watch a video and write a paper about it? If your youngster is having trouble with written assignments, transform them into oral assignments. Have your child tell you about what they watched, and consider the assignment finished. Pay attention to the times when your children are most likely to be focused on schoolwork. Take advantage of those times instead of pushing them to work as soon as they get up.
2. Think outside the box.
There are plenty of opportunities for learning that don't involve computers or worksheets. Do at least one "educational" activity each day that doesn't feel like schooling. Bake a cake, plant some seeds, go for a nature walk, observe the wildlife in your yard or start a family garden together.
3. Practice life skills.
Life skills are an essential part of your child's education, and you can involve your children in chores during homeschool sessions. Teach your kids how to sweep, vacuum, fold laundry, use the washer and dryer, put away the dishes, or scrub the bathtub. Encourage them to organize the items in their rooms. On a warm day, they might even have fun washing the car.
4. Make an opportunity board.
If your kids are motivated by money, you might consider making an opportunity board. Write a different chore on a sticky note, and assign a value to it. Your kids can choose the tasks that they want to complete. When they finish a task and return the sticky note, they get paid.
5. Make it easier for yourself.
Don't push yourself to make life perfect right now. Let some things slide. Use paper plates for dinner. Get takeout instead of cooking a meal. Eat simpler meals, and have an outdoor picnic so that cleanup is simple.
6. Play more.
Your family isn't going to remember how productive you were during the quarantine. They'll have meaningful memories if you relax and spend quality time with them, though. Pull out old toys, like LEGO bricks, puzzles, games, sprinklers and kiddie pools, and get the entire family involved.
7. Do nothing.
Families are usually so over-scheduled with activities that they don't take time to relax and breathe. Sit outside with your family, pour some lemonade, and enjoy one another's company. In the evenings, you could do something peaceful, such as sing or listen to audiobooks together.
These times might be unprecedented, but don't lose sight of what matters most to your family. School is important, yes, but when you look back on these days, you will remember more this season as your family's time to make memories and grow closer. Use these days well!
Get Becky's Weekly Newsletter on Homeschooling High School
We will never sell or share your email address.