Hello, my name is Kristin Muldrow and I am the most recent graduate in the Muldrow family! I used Dual Credit at Home to earn my bachelor's degree from Charter Oak State College before I turned 19 years old… but that is a story for another time.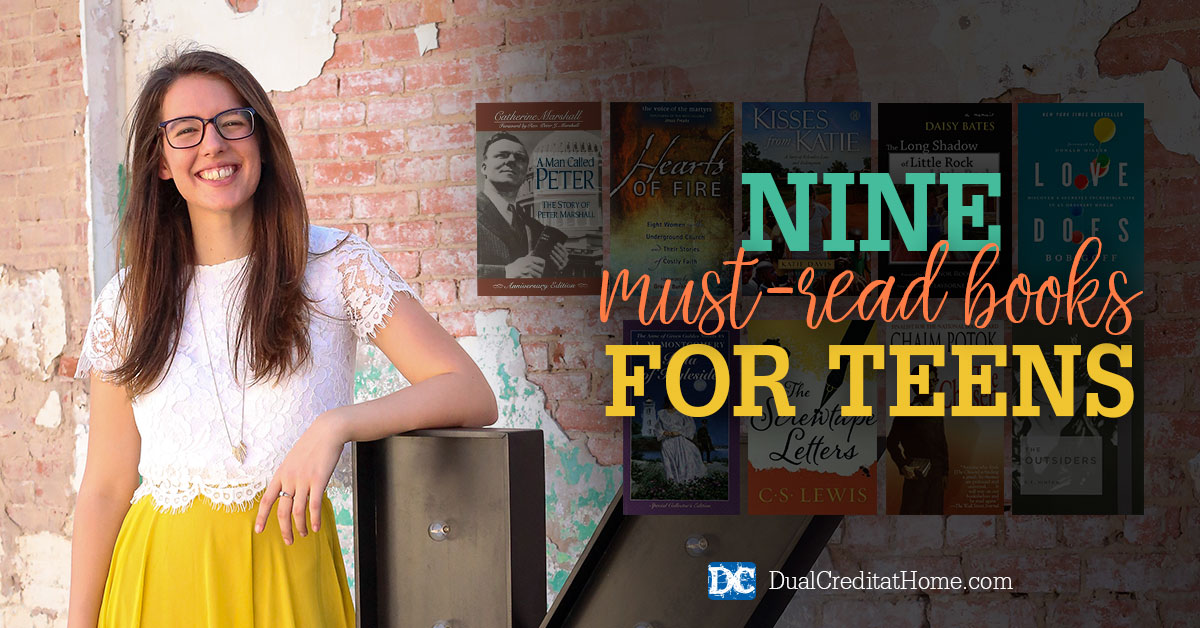 Yes, I am one of those people who loves books. Ever since my Junior year in high school, I haven't been able to read as often as I would like to and that has pushed me to think about what books I do spend time reading. Many of my favorite books were written out of a personal experience and meant to encourage the reader. Most often I learn more from an author who teaches by sharing their own experiences rather than educating people by sharing their knowledge.
The books on this list may not be what you'd expect to find in a book list for teens. They come from greatly varying categories and they don't fit nicely into one mold. I chose these specific books for two groups of people: those who can't get enough of reading and need more ideas on what to read, and those who don't ever know where to start in their reading and so they end up never starting. I greatly recommend these books for many ages, young adults and adults.
I hope you give at least one of these a try and let me know what you thought of it and if you learned anything from the author's story!
*This is not a book list to be used for academic purposes, simply to inspire a love of reading*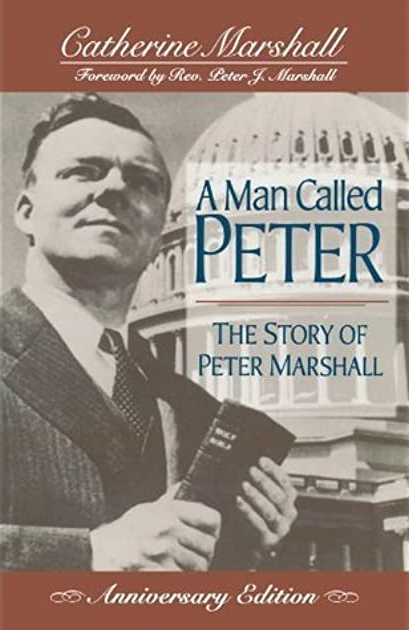 A Man Called Peter by Catherine Marshall
Written by Peter Marshall's wife after his death; this is the motivating story of a young man from Scotland who was called to become a pastor and his journey to becoming the chaplain for the United States Senate. Reverend Marshall's faith as well as his passion for the truth are inspiring.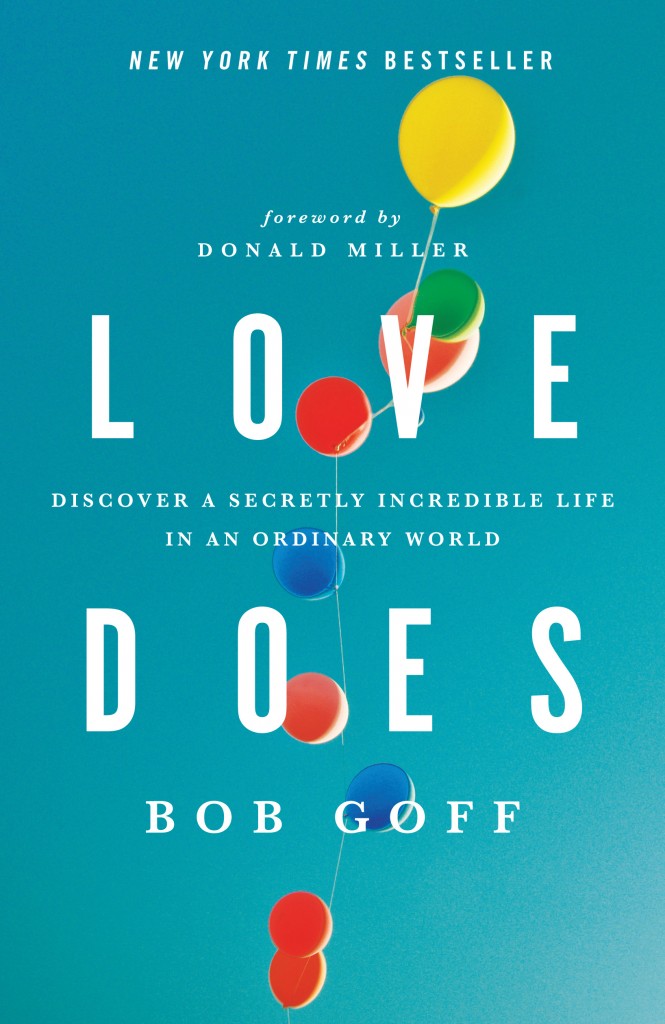 Love Does is one of the most honest and straightforward books I have ever read. Mr. Goff gets straight to the point with stories from throughout his unbelievable life and teaches readers that love does not just think and feel, but that love does. *Read this if you want a meaningful book that will keep you laughing.*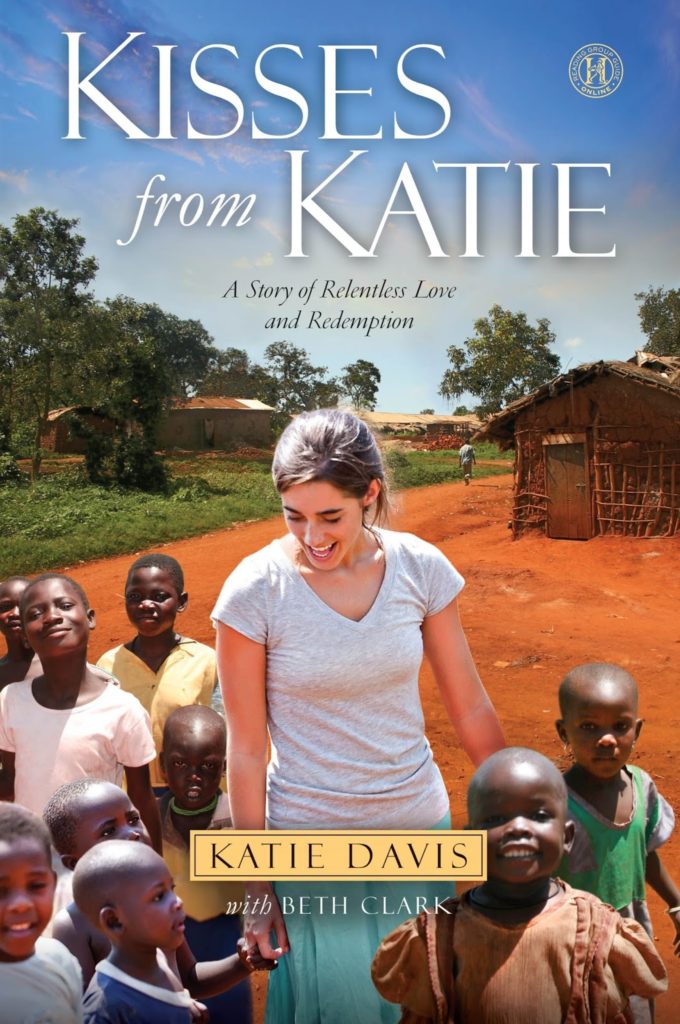 Kisses from Katie by Katie Davis
A personal recollection of Katie Davis' story of finding her way to Uganda and to her God-given family she would never have dreamed of having in Tennessee. Katie's story is a powerful reminder of God's faithfulness and how deserving He is of our trust!
The Long Shadow of Little Rock by Daisy Bates
This memoir was written by a woman who mentored the Little Rock Nine, and who was a major player in the desegregation of schools in Arkansas. It is a great reminder of the injustices in our country that are being overcome, as well as those who risked their own lives and their futures to make a better future for their country.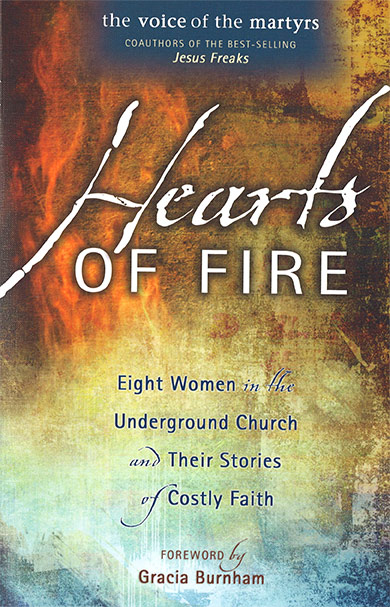 Hearts of Fire by the Voice of the Martyrs
Hearts of Fire shares the story of eight women around the world who suffered persecution and horrible injustice for their faith. This book is a harsh reminder of the reality of what the world can do to Christians as well as a reminder of the grace that God gives to those who suffer for His name! The faith of these women is awe-inspiring and forces the reader to ponder whether they would be counted worthy to suffer for Christ?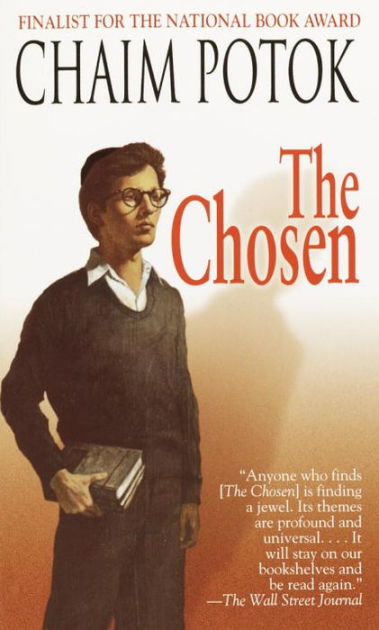 The Chosen by Chaim Potok
In this novel, Chaim Potok tells the story of two boys from very different yet very similar backgrounds. Both are young Jewish boys living in New York City, and both find a friend in each other. Throughout the novel, you will watch them grow into young men and overcome great difficulties.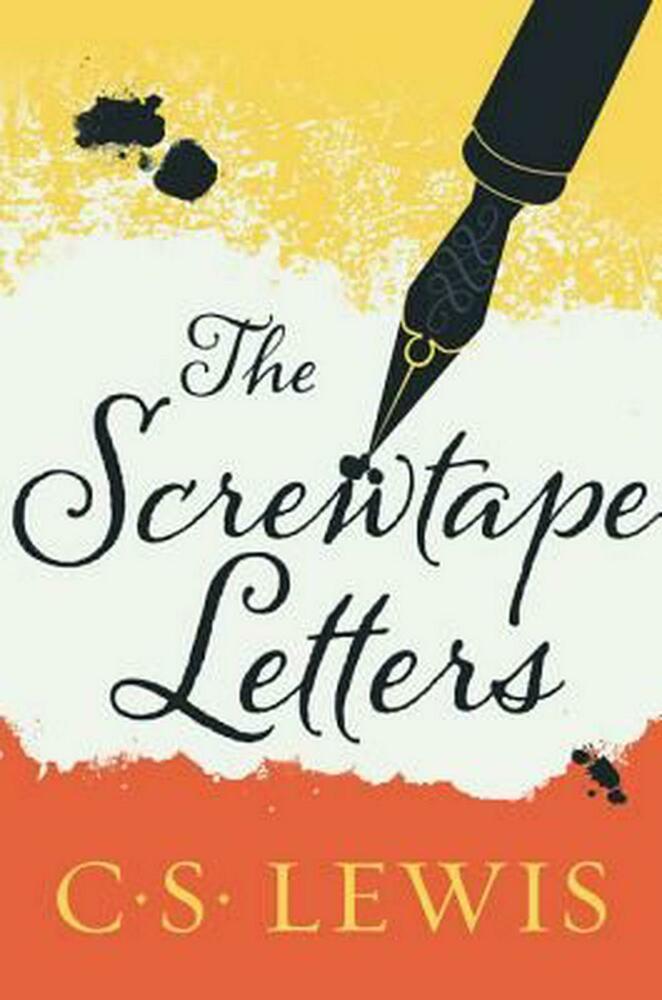 The Screwtape Letters by C. S. Lewis
Never has something so made up and hilarious caused me to think so deeply. C. S. Lewis invites the reader to imagine seeing the world from the perspective of Screwtape who has been assigned to a young man in order to lead him astray and into temptation. So much can be learned from watching Screwtape with his schemes try to lure his prey into sin and destruction.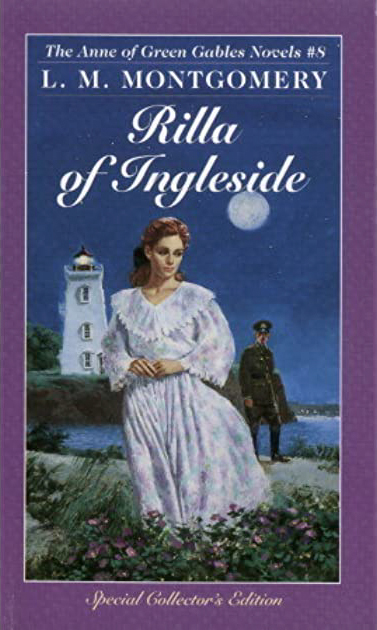 Rilla of Ingleside by L. M. Montgomery
The final book in L. M. Montgomery's Anne of Green Gables series is very different, as it is the only book to tell the story of Rilla Blythe, Anne's youngest daughter. When the book begins, 14-year-old Rilla seems to be too full of herself and her looks to be much of a protagonist. However, through the course of World War One, Rilla matures and realizes what matters. Both in finding a true friend and being a true friend, giving of herself, and recognizing the help that others give.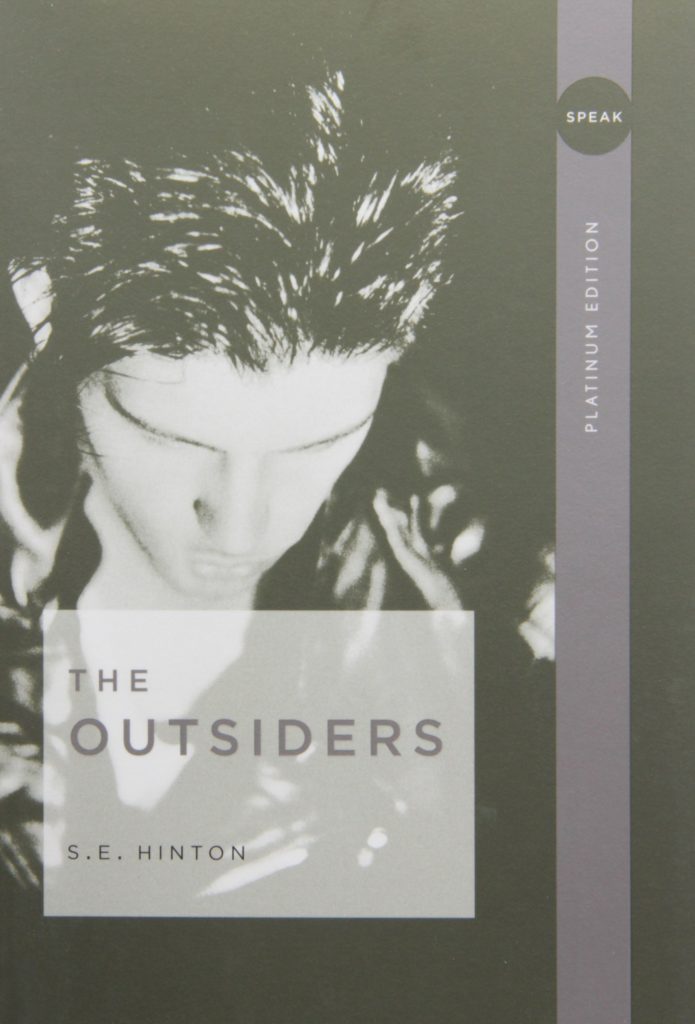 The Outsiders by S. E. Hinton
This novel can be hard to bear because of its true nature and the lack of a fairytale ending. The story of Ponyboy and his brothers is one of division. It can come as quite a shock to see that people can live in such a way and to see it from their very perspective.
Get Becky's Weekly Newsletter on Homeschooling High School
We will never sell or share your email address.